About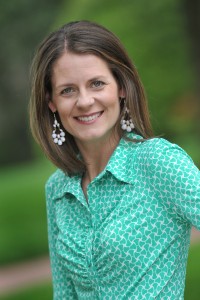 My parents divorced when I was six years old.  Though the experience was excruciating, God didn't leave me in that state of pain.  He used the hurt of growing up in a broken home to create a burning desire in my heart to create a different story for my own family one day.  I knew loving marriages and strong families weren't just for the fairy tales.   My love of books, reading, and writing grew out of this experience.  Books provided a means of escape.  One in which families thrived and love flourished.
I grew up one of five girls between two blended families, spent my childhood praying that God would give me a brother.  He did one better.  He gave me 3  rambunctious boys.
I met the love of my life when I was a mere twelve years old.  He knows me better than I know myself.  He encourages my passions and inspires me to strive to be the Proverbs 31 woman I desperately want to be.
Though I had several near salvation experiences, I fully gave my life to Christ 4 months after marrying Steve.  Age 24.  He followed shortly thereafter, and that is when our lives truly began.  Looking back I see God wooing me from my earliest memories.  I see how He was drawing me to Him, waiting for me to turn to Him.  Extending His hand.  His grace. His unmerited favor.
My writings will expose my heart.  You will not read a picture of perfection, you will not read how I have it all figured out.  You will see my flaws and failures.  You will see transparency and authenticity.  You will see me clinging to Christ, who has redeemed me.
Life-Changing Experiences
In 2012 we hosted an orphan from Latvia for 4 weeks through New Horizons for Children. This boy changed my life forever. The cause of the orphan is forever in my heart.  10% of my royalties will go to support orphan ministries.
Renee's thoughts on traditions
In a world that moves at a frantic, hectic pace, traditions ground us. Traditions provide security, stability, and a sense of belonging to something bigger than the individual. Traditions provide a way of feeling accepted, part of the group. And we all want to be accepted don't we? But what or who are we looking to for acceptance? With our children, we want to guide them away from seeking acceptance in the eyes of the world. We want to point them to their Creator, who knew them before the world was formed.
When we are with our families, we are in the safe zone. Our guards can be let down. We are accepted and loved. And we belong to each other. Time spent together, experiences lived out, and memories created develop bonds that will deepen over time. Repeated experiences develop into traditions. As we become unified through these experiences, our trust for one another grows, and our love flourishes. When we feel loved, trusted, and accepted our confidence and esteem is built up.
This confidence, this acceptance, this security will grow us into individuals who are secure enough to reach out to others. By building up our own family, we can reach out and build up individuals all around us. By strengthening the family, we strengthen the individual, and together or individually we can spread this love to those who need it.
The strength of the family is critical to the strength of our culture as a whole.
A simple tradition will pay dividends for a lifetime. Your investment in your own family will impact the generations to come. Traditions can be the simplest of acts done repeatedly, a certain way to give a kiss, a special evening stroll, the way you signal goodbye. Traditions will affirm to your children that they belong to you, they are a part of you. And when they feel a part of you, you can point them home, to the One they truly belong to. If we intentionally invest in creating these memorable experiences with our families, then when they fly the nest, we can look back with peace and satisfaction knowing that we made the most of the time God gave us with them.