Description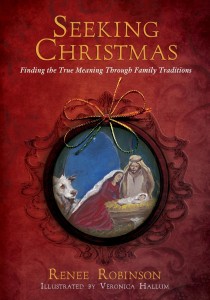 Discontinued. Order while supplies last.
Do you wonder if the commercialization or hectic pace of the Christmas season is making it harder each year to celebrate what really matters?
Do you wonder if the real message of Christmas is getting lost in the shuffle between parties, gift exchanges, and pageants?
Seeking Christmas is a series of family devotions and guided, hands-on activities that give your family meaningful traditions, rich experiences, and treasured memories.
More than just another Christmas devotion, Seeking Christmas is an experience. One that will grow with your family, that you will treasure for generations to come.
Seeking Christmas is a 7 day devotion. Download your free Seeking Christmas ornaments, one for each day, to make with your family. Play a game of hide and seek with them. It'll be your kids' favorite Christmas tradition!