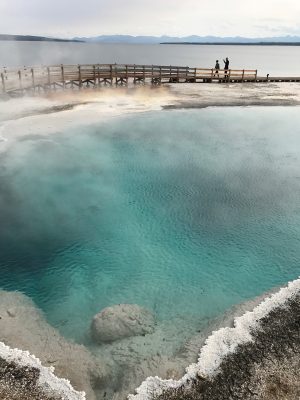 To listen to the audio recording of today's post, click here.
Prior to our Yellowstone trip in August, I asked each of the boys to read the history on Wall Drug Store. Wall Drug made a name for themselves in 1931 in a small town where people were wiped clean. Their marketing strategy was simply brilliant. Free water.
Everyone likes free. Everyone gets thirsty. They had water, which cost them nothing. Extend the invitation and bring the people in.
In order to attract customers they advertised free ice water. As it turns out, people were thirsty. Those parched travelers stopped to quench their thirst. Before long, lines of people waiting to receive their promised free water filled the sidewalk. While they waited, they might purchase a 5 cent cup of coffee or an ice cream cone. The business exploded, and it all began with the offer of water without payment.
This idea of water without payment isn't new.
Revelation 21:6 "And he said to me, "It is done! I am the Alpha and the Omega, the beginning and the end. To the thirsty I will give from the spring of the water of life without payment."

It was the thirsty who stopped at Wall Drug and received water to quench their thirst. It is the thirsty who come to Jesus and drink from the spring of everlasting life. It's available to all, but only received by the ones who willingly open their mouths and drink.
Our pastor frequently says, "God isn't into headlocks." He's right. "He won't headlock you to Heaven," he tells the congregation, and our pastors won't headlock you to the altar. The invitation is extended. The time is now. If you are thirsty, come to the spring and sip. You will never thirst again.
"She was able to believe in this because she needed to; and, believing, was her own true, promising friend once more."
Natalie Babbitt, Tuck Everlasting
Dear Lord, may today we look to you to quench our thirst. For those who've not yet tasted Your Living Water, may today they run to your spring. For the ones who are securely held in your hands, may they turn to you repeatedly as their thirst returns, knowing you satisfy our deepest needs. May we act in love, steadied by faith, anchored by hope. In Jesus' name we pray.
Post contain affiliate links. Please see About page for details. I only recommend what I truly love and feel has enhanced my life, our home, or my family in significant ways. If it's on my blog, then I truly love it!
Cook meals your family will eat instantly fast!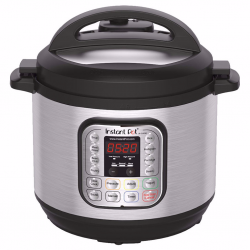 Audible – Listen to great books anywhere


http://renee-robinson.com/wp-content/uploads/2017/10/IMG_4164-e1507205786107.jpg
400
300
Renee
http://renee-robinson.com/wp-content/uploads/2017/08/ReneeGrey_03.png
Renee
2017-10-05 12:59:34
2017-10-09 12:28:41
The Most Brilliant Marketing Strategy I've Ever Seen