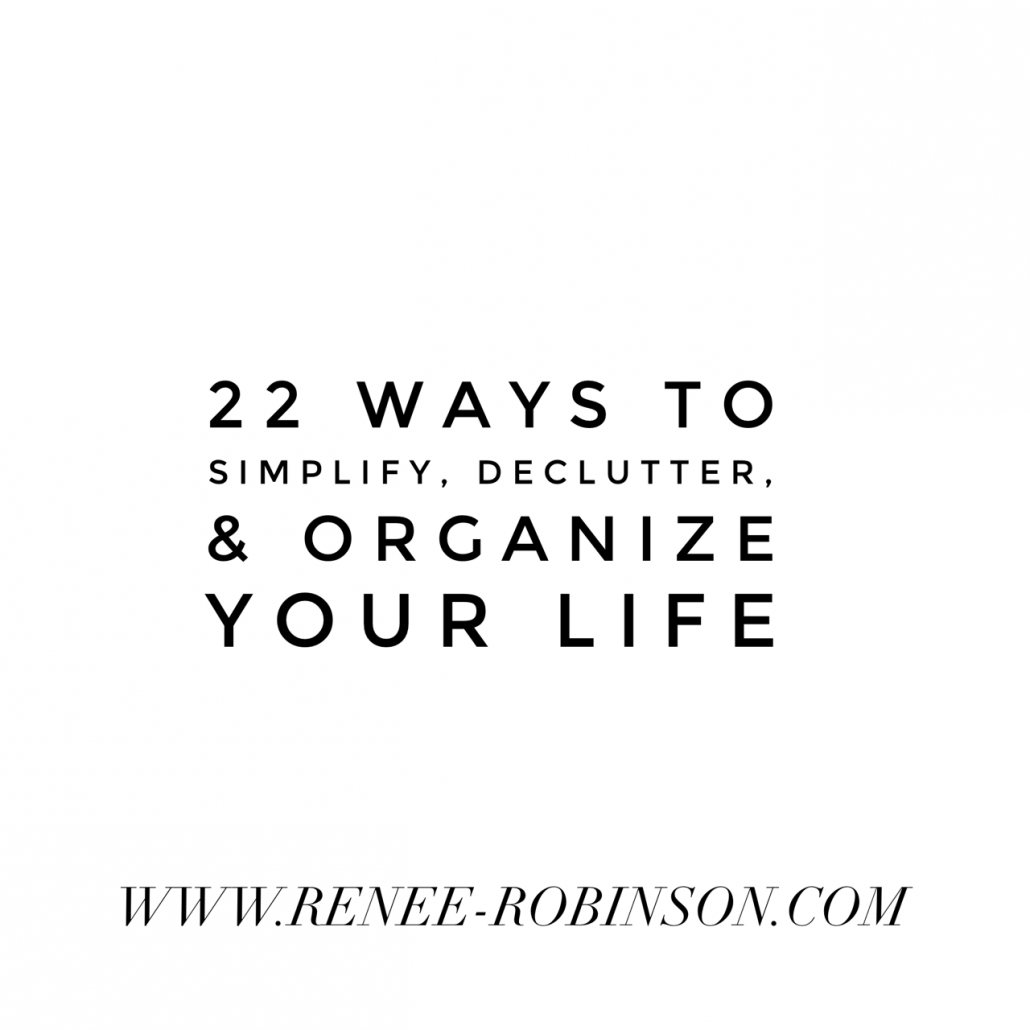 "Simplicity is the secret to seeing things clearly."

Oswald Chambers
Simplify and Declutter Your Life
Sometimes I feel God speaks to me in themes. The current theme is simplicity.
I've always had a bit of a less is more mentality. I try to keep my home clutter free. I like clean lines and white space.
The more clutter in my physical world, the more my soul begins to suffocate. My mind becomes distracted. My focus dwindles.
When I walk into a store with shelves filled to capacity, I want to flee. But when I enter a store with less inventory and wide open clean shelves, I take a deep breath and settle into the surroundings.
Urge to Purge
I declutter my home constantly. When I fill up bags to donate or trash, I feel the weight on my soul release with it.
My urge to purge increases when the clutter, the stuff, and the schedule press in.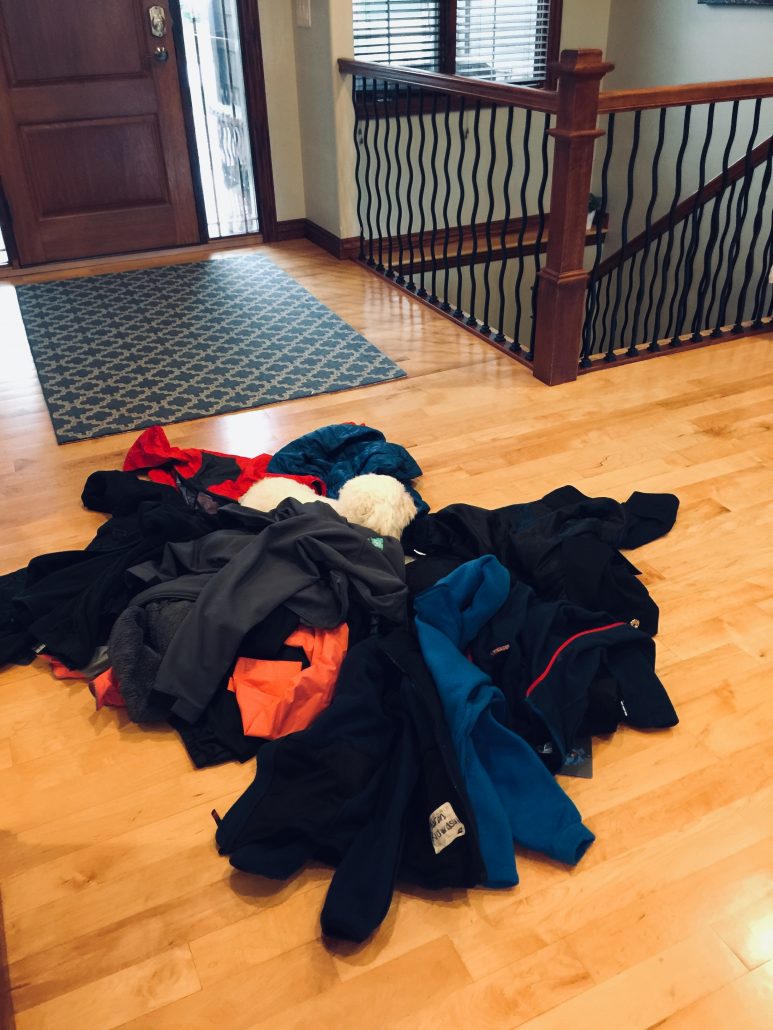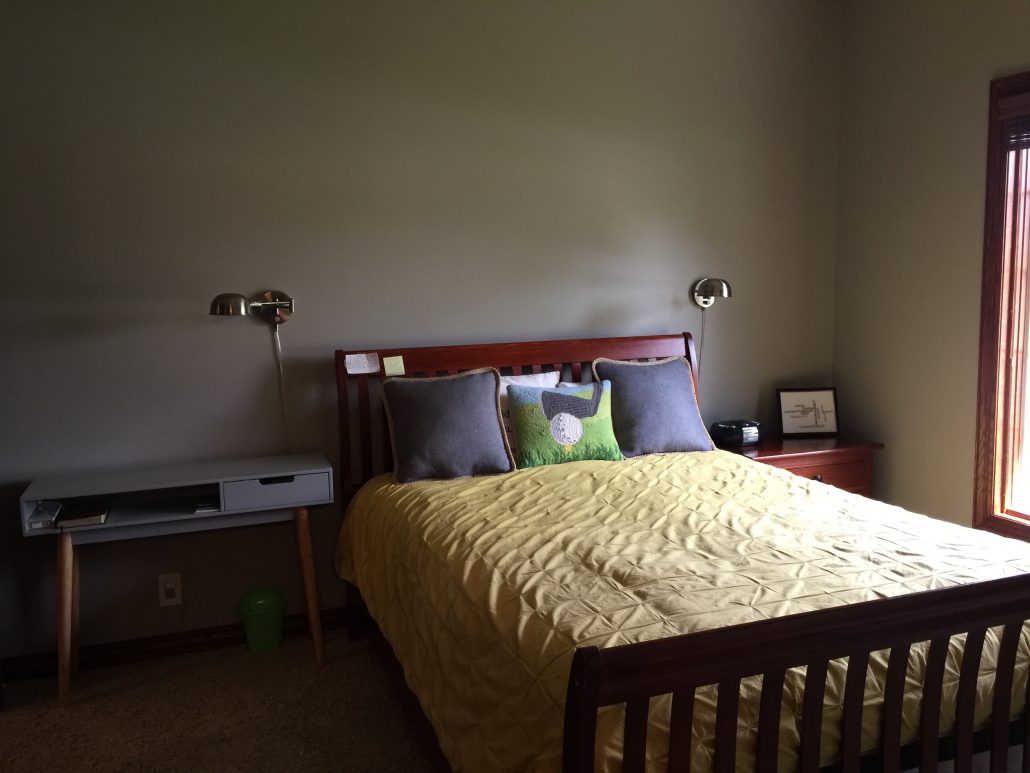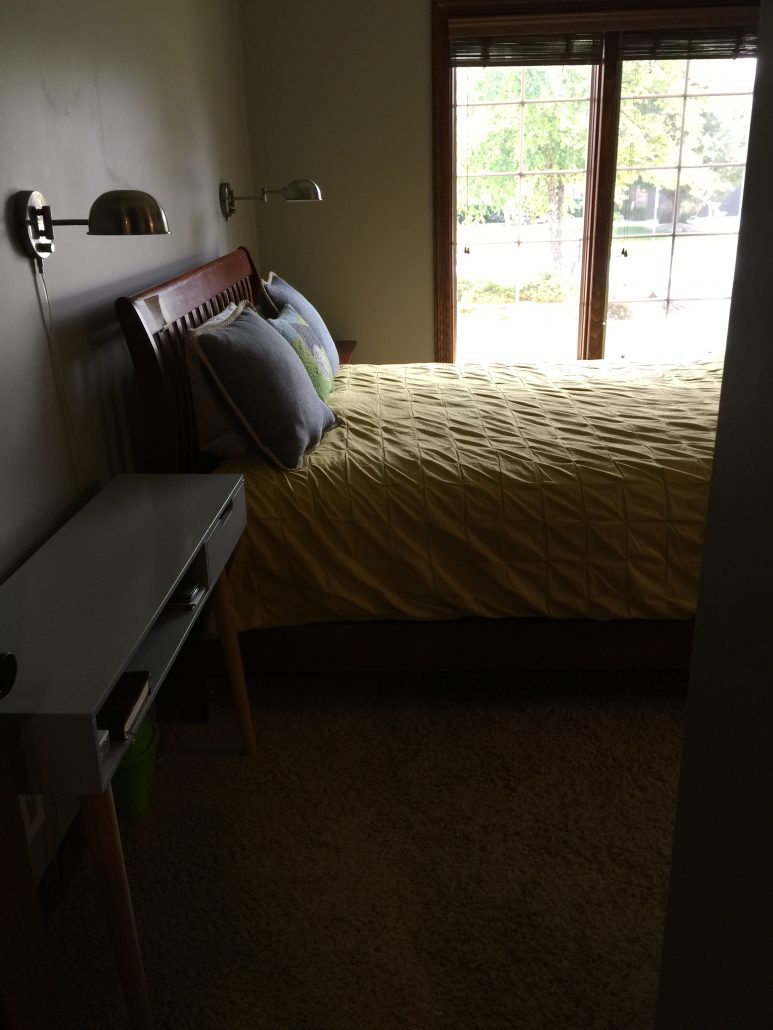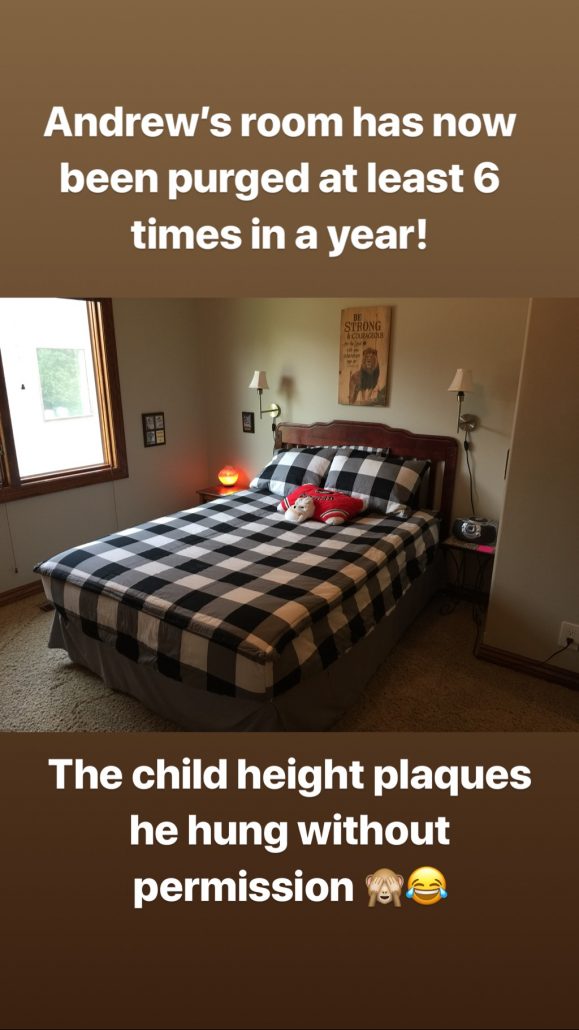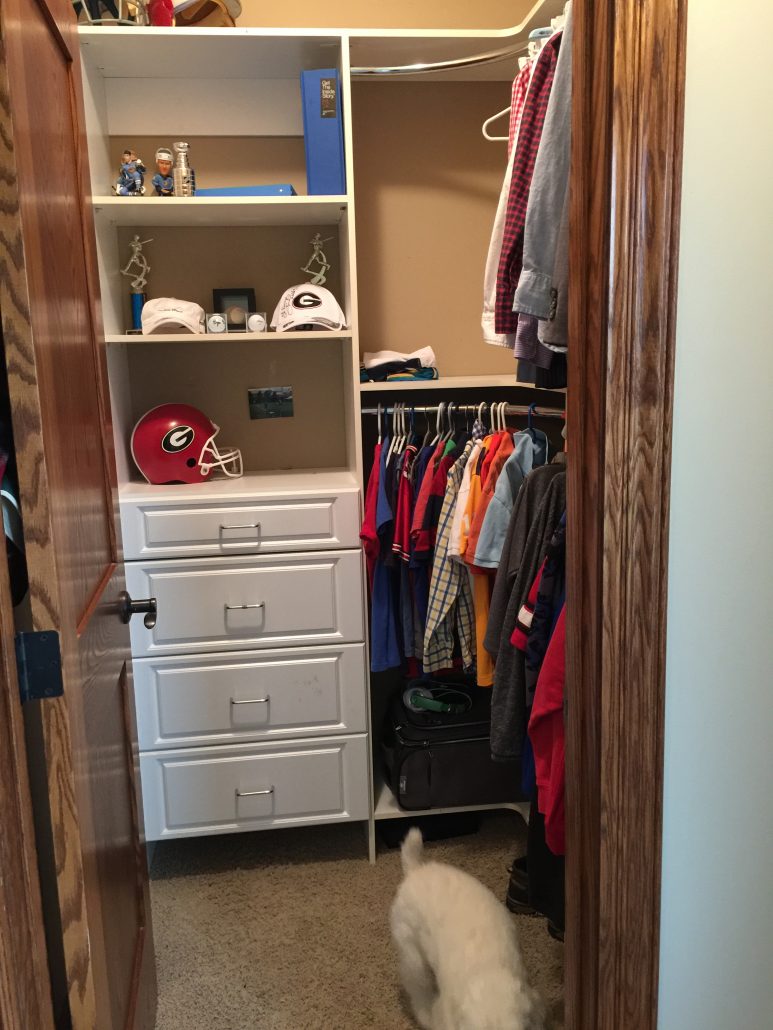 Last spring our appliances began breaking one after another. One by one we replaced them with the most basic models you could find. And it felt freeing. A washing machine with 3 knobs and a start button. Simple. Less to clean, less to break. A vacuum that has an on/off switch. That is all. Simple. No filters to replace, just a bag. No 10 hoses and attachments to figure out and store. Simple.
So I've felt the Lord directing me to simplify everywhere I turn. I don't know why, but I've learned He can be trusted and He wants good for me. So I'm following His lead.
What exactly do I mean when I say simplify?
A little of getting rid of things.
A little of limiting choices.
A little of choosing less.
A lot of clearing space. Space in schedule, home, mind, and soul.
By doing this I'm discovering hours of wasted time and dollars are mine to claim.
Here are 22 ways I'm simplifying my life.
Set up subscription service – I run out of dog food once a month, so I set up subscription through Amazon Prime. It costs me less, saves time, and limits running around. Same with my  supplements. There are several things we buy repeatedly that we can set on a free subscription service. This is one less thing for me to remember and one less reason to have to hop in the car.
Limit errands – On that note, limiting my errands in general saves time. Our dry cleaner offers free pick up and delivery service. When I run out of supplies around the house, we are simply going without until the next store trip. No more running out each time we need something.
Autopay bills- Many of us do this already, but I'm finding I can autopay almost everything and decrease my bill paying time.
Grocery delivery – I've used the Wal-Mart pick up service for quite awhile now. And my local grocery store delivers free or almost free depending on the bill. But now Whole Foods and Costco deliver. The options are expanding and almost all offer free delivery now. This saves a ton of time and money.

Set a monthly menu- In the past I spent a good deal of time meal planning and attempting to get creative with our meals. But I'm in a season of needing to think less on less important items. So I've been using a dry erase board and planning a month of simple and well loved meals. At the end of the month, we start over. No need to create a new menu. It can be tweaked as needed.
Set dinner theme nights – Soup Sunday, Mexican Monday, Tuscany Tuesday, etc. Basically it gives me a framework for a soup, tacos, spaghetti, etc. The next week instead of tacos it might be enchiladas. Instead of spaghetti maybe canneloni.

Limit options – I've been tossing stuff I've kept that offer me options I don't need. I don't need 12 coffee cups to choose from. I don't need 3 pairs of black boots. When my home and life have too many options, I'm wasting time deciding rather than doing what needs to be done.
Capsule wardrobe – I so badly want to do this. I haven't yet, but I'm moving in that direction. After my recent closet purge I went a step further. Each time I select something to wear, I select something to donate, sell, or trash. Once a day something leaves that closet.
When something comes in, something must go out – When I buy something, I try to get rid of something so we don't accumulate more stuff. If I receive a new scarf as a gift, I select one to donate.
Unfollow people– While my physical surroundings clutter my soul, so does my social media surroundings. I'm becoming very selective in who I follow.
Unsubscribe to emails – A cluttered inbox is my enemy. I receive far too many junk emails. Instead of simply deleting, I'm going a step further and choosing to unsubscribe.
Purge – Get rid of everything you don't love or use. I am a major purger. I purge constantly. But I'm becoming even more so these days. If I don't absolutely love it, if it doesn't hold serious value to me, it's out.

I've been selling on Poshmark and really love how simple it is to sell there. Highly recommend. Less time consuming than others I've tried.

Daily Purge – This is different than a massive closet purge. I've started purging every single day in some area. Not as a big project. If I'm cooking dinner, I open the kitchen utensil drawer and it is filled with items I never use. I take one thing out to toss. When I open my drawer of running pants, it's filled with ones I never use. I'll select one pair and toss. Basically every drawer, closet or space is filled with unneeded items. Instead of waiting for the time to purge it all, I'm purging in baby steps one item at a time.

Get rid of storage – Last year we converted a storage closet into my writing room/office. I basically tossed everything in that storage space. We have another storage space and I recently did the same thing. We now have nothing in storage except a few boxes of Christmas ornaments and decorations. It is so freeing to be rid of stuff even out of sight.
Stop shopping – If I go shopping chances are I'll buy something. I'm not a big shopper anyway. But if I simply don't go, I won't know what I could've bought. It's better to not even see it existed than to see it and start wanting it.
Choose carefully who you follow. Choose not to follow anything or anyone who causes you to want more than you need. I hesitate to say this, but for me, I can't follow too many lifestyle bloggers. Only because what begins to happen in my heart. I find myself "needing" things to keep up with latest trends and it's just not good for me.
Prebuy gifts and keep a gift stash – Not only does this help me save money but it also saves me time. When I see great items on sale I pick them up and keep them until they are needed.
Keep stash of gift cards on hand – I've started keeping small gift cards on hand. I give gift cards often as thank you or appreciation gifts. Most don't expire, so it saves me time to keep a stash on hand.
Sort, trash, and put away mail immediately – If I retrieve the mail, I sort on the way inside and toss all junk and catalogues before they come in the house. Then I immediately open and file mail.
Stop doing the things you don't love despite what others do. I found myself dreading the fall decorating, then putting away, then Christmas decorating, and putting away. And all the boxes I had to store. I had beautiful decorations but it took me so much time to bring them out and so much space to keep them. Last year I finally donated all my decorations. It had become a chore not a joy, which is how I knew it was time to go.
Social media fasts – I find taking periodic social media fasts declutters my soul and my mind. It's a good reset button for me.
Screen fasts – As a family we take total screen fasts for various periods of time. It might be a week or a month. But during that time we all gain time back we realized we'd lost. I've written on this for years and you can find screen posts by going to the side bar, scrolling through Categories to Electronics.
Decreasing the clutter and simplifying our lives leaves room in our soul for what matters most.  I don't know about you, but my soul often begins to whisper it needs room to breathe. When I let go of the stuff around me, I begin to feel like a new person.
If you'd like to receive posts via email, click here. You will receive some fun downloads when you join our community.

https://renee-robinson.com/wp-content/uploads/2018/10/IMG_0465.jpg
2448
3264
Renee
http://renee-robinson.com/wp-content/uploads/2017/08/ReneeGrey_03.png
Renee
2018-10-23 11:15:07
2018-10-23 12:36:33
22 Ways to simplify, declutter, & organize your life