Summer is coming to a close and a new chapter is waiting to begin.  For some, summer is not over until the calendar says so, which is around September 21st.  For others, the end of summer is made official Labor Day weekend.  And for others the end of summer is when the kids go back to school.  Even if you've already moved into a new fall schedule, it's not too late to celebrate the end of summer with your family.  Here are a few ideas that are simple to put together, yet are very effective in creating lifelong memories and traditions with your loved ones.
Backyard campout–  Camping is a great family activity.  It forces to you unplug, be in nature, and be together.  For kids, camping is all about the tent and the marshmallows.  So why not celebrate the end of summer with a backyard campout.  Pitch a tent in the backyard, or if that isn't an option, set up an indoor campout!  We've even set up a tent on our screened in porch when we didn't have a backyard.  Sit around the fire sharing favorite memories from the summer, retelling funny stories, and simply enjoying the time together before the hustle of the fall begins.

Bucket List Ceremony–  If your family created a Summer Bucket List, pull it out and spend an evening celebrating and reflecting on the memories created.   Facilitate the conversation by going around the circle giving each person a turn to share their favorite memory from each bucket list item that was checked off.
Ice Cream Party or Treat Buffet–  Summertime equals massive consumption of ice cream.  It's even acceptable to have popsicles for a morning snack in the summertime.   Have an ice cream party with the family to say good-bye to summer, hello to school year.  If ice cream doesn't do it for you, set up a "treat buffet".  My son planned one of these for my husband and some friends of ours last year, and it was a huge hit.  Set up a table full of sugar in different varieties: candy, cookies, and plenty of ice cream topping choices!

Date –  Have a date with each of your children before school starts.  Before my oldest started kindergarten, I took each boy on a 1/2 day date alone as a celebration to a fun summer and a toast to the new adventures ahead.  I had each of them give me a list of what they wanted to do.  We played tennis, went to lunch, and out to ice cream.  Even though we have had many special dates since then, they still talk about that one.  If school has already started, it's not too late.  Celebrate the end of summer and a great beginning to the new season!

Special night-before-school dinner–  This is a great tradition to start.  Celebrate the night before school starts with a family favorite meal.  For our boys, we did comfort food, which is agreeable to all around our table.  Meatballs, gravy, biscuits, spinach salad, and apple pie.  While we ate dinner, my husband used our bucket list to spark conversation so we all had turns at sharing our favorite moments from the summer. 
What are some ways your family celebrates the end of summer?  We'd love you to share your ideas with us!
Linked to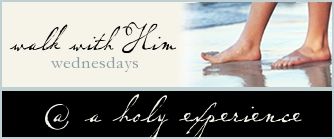 http://renee-robinson.com/wp-content/uploads/2017/08/ReneeGrey_03.png
0
0
Renee
http://renee-robinson.com/wp-content/uploads/2017/08/ReneeGrey_03.png
Renee
2012-08-21 06:00:22
2012-08-21 06:00:22
7 Ways to Celebrate the End of Summer