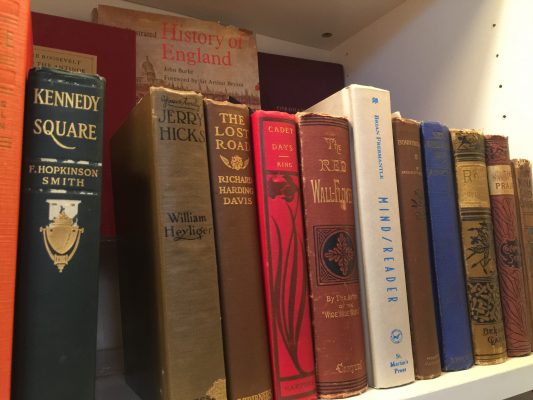 At the end of 2015 I realized I missed reading good books for no other reason than fun. I allowed busyness to be my excuse for not having time to read. Honestly, I couldn't imagine how I could fit in pleasure reading. Something made me feel guilty about using any pockets of time for anything not necessarily productive or spiritually beneficial. But I decided for 2016 I would at least attempt to read more for pleasure in an effort to try to relax a little more. Something I simply don't make time for often enough.
I read primarily for knowledge. I love learning new things. I read lots of non-fiction and christian living. Somehow I'd convinced myself that reading for sheer pleasure or relaxation simply wasn't priority. If I could read one pleasure book a month, I would be happy with my progress in 2016.
Last week I looked back at 2016 stunned that one intentional decision resulted in a list that far exceeded my expectations. My quest to read more fiction led to more of everything.
Here's a list of the books I read this year in case you are looking for a few good books to add to your queue.
I've broken the books down based on books I read or books I read aloud to the kids. Some we listened to as audiobooks (a great way to read more books).
The books I listed as read-alouds could be read independently by my boys with no problem. However, I love reading to them. It's bonding time for us. It sparks interesting conversations. We grow together. As long as they will listen, I will never stop reading to them.
This post would be way too long to give a synopsis of each book, but some I simply had to. You will discover which reads were my favorite of the year.
Family Read-Alouds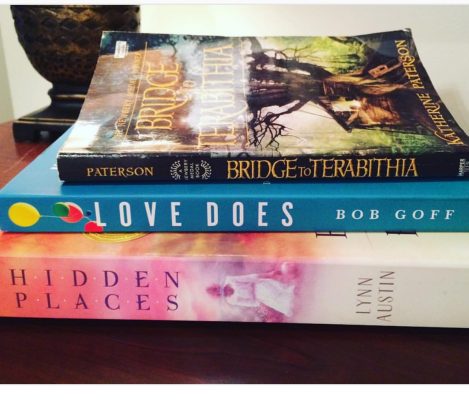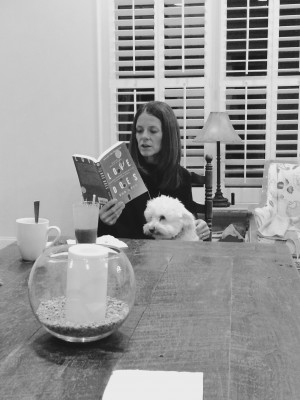 "When Love Does, life gets interesting. Each day turns into a hilarious, whimsical, meaningful chance that makes faith simple and real. Each chapter is a story that forms a book, a life. And this is one life you don't want to miss.
Light and fun, unique and profound, the lessons drawn from Bob's life and attitude just might inspire you to be secretly incredible, too."
We received this as a Christmas gift last year and I read a chapter aloud to the boys before school as they ate breakfast. They got ready faster to be sure we had time to read before heading out the door. Some chapters had us doubled over in fits of laughter. Some chapters we will never forget. Some stories left a mark that changed our hearts forever. Love Does was truly unique in the christian living genre. Hilarious yet moving to both children and adults.
I read these to my 13 and 11 year old boys. The 8 year old could likely handle it, but my older boys devour these books.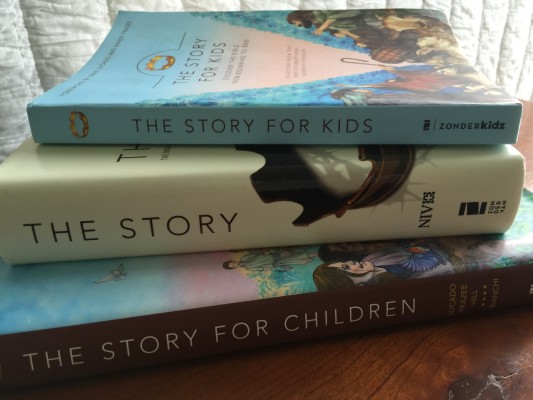 We have this in many versions. Regular hardcover, student edition, preschool edition, and audio cd. The audio cd is our favorite. Read dramatically, The Story, is a perfect companion for carpooling, road trips, etc. We listened from beginning to end TWICE in 2016. It's 26 hours of audio. A family favorite!!!
My kids did not want to read this. I'll just be honest. But I forced them. Let's just say, they loved it and are about to start the 2nd book in the series. Spiritual warfare in a way they can understand and grasp.
Every question your kid asks about Heaven. I learned so much! We listened to this with Audible.
While this was for the kids, I'll never forget the story. A story of deep, unending friendship. Beautiful and tragic. I cried the last two days of this book. Ridiculous cries. The ugly, ugly cries.
If you haven't read The Hiding Place, read it first. You will love Corrie Ten Boom so much that you  will naturally read the follow up. And it's equally as good.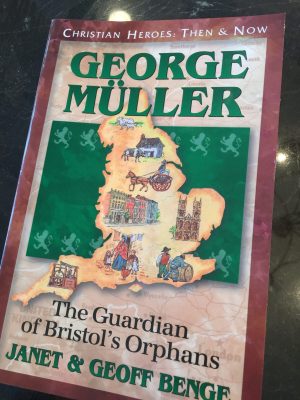 Jotham's Journey – A Storybook for Advent by Arnold Ytreeide
Adult Fiction
Lynn Austin is one of my favorite authors. I tend to fall in love with her characters. They are so real and alive to me. I read this book through several snowed in days at the beginning of 2016 and still think back to the characters that became near friends to me.
A Proper Pursuit by Lynn Austin
Deeper Water by Robert Whitlow
The Walk by Richard Paul Evans
A Perfect Day by Richard Paul Evans
Redeeming Love by Francine Rivers
Goes down as one of my all time favorite books. I will never, ever, ever forget this story.
Family of Jesus by Karen Kinsbury
A perfect advent read. Or anytime.
A Bride Most Begrudging by DeAnne Gist
This is the first non Christian book I've read in several years. Over the years, I've gotten to where I simply can't read a book that isn't written by a christian author for various reasons. Language, inappropriate relationships, etc.  I have a few thoughts on this book that I might share later. Pretty typical Nicholas Sparks though.
Christian Living
Women of the Word How to Study the Bible With Both Our Hearts And Minds by Jen Wilken
Every Bitter Thing is Sweet – Tasting the Goodness of God in All Things by Sara Hagerty
I really loved this book. I love the writing style. I love the message. A quick read. I found myself drawn into the author's story. And though I couldn't relate to her year's of infertility, I found I related to her story despite different life circumstance's.
Teaching from Rest – A Homeschooler's Guide to Unshakeable Peace by Sarah Mackenzie
If you are homeschooling or thinking about it, this is a must read.
This book is a complete life changer. Truly, it is. You must read it slowly. Each sentence is full of depth you can consume only in bite size pieces.

https://renee-robinson.com/wp-content/uploads/2016/12/IMG_0097-e1481652173831.jpg
400
533
Renee
http://renee-robinson.com/wp-content/uploads/2017/08/ReneeGrey_03.png
Renee
2016-12-13 18:08:01
2016-12-13 18:08:01
My Complete Booklist of 2016 for Adults, Kids, and sometimes both