"Maybe Christmas", he thought, "doesn't come from a store."
"Maybe Christmas… perhaps… means a little bit more!"

Dr. Seuss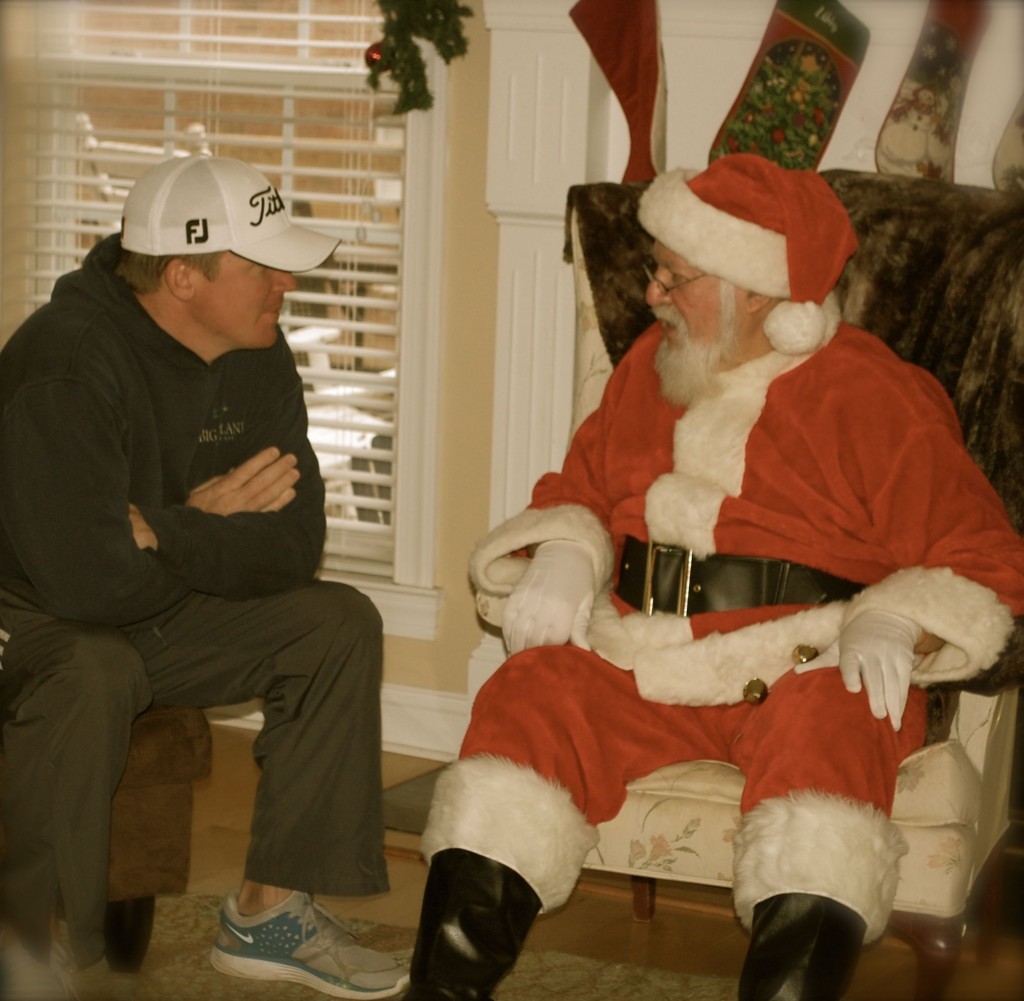 When I was 4, I discovered a picture that led to me to ask my parents the question that all parents hope they won't have to answer for many years.  Is Santa real? Having decided early on to tell me the truth when asked, they answered me honestly.  I felt robbed.  I remember for years after that discovery wishing they had just lied to me.  Wishing they hadn't stolen that magic away from me.
They hadn't stolen the magic, of course.  Christmas magic can't be stolen.  It resides in the heart.  And it has nothing to do with Santa.
As a 5, 6, and 7 year old, I longed to have the belief that all the other kids around me had.  I saw this excitement and joy in their eyes as they held out for something they couldn't see. They had a longing for something unseen.  I didn't have that….and I wanted it.  I wanted to have faith like that.
Determined to prove my parents wrong, I attempted for years to prove that Santa was real.  I said I believed, and I played along with the other kids, desperate for a taste of faith.  They told me to stop pretending and assured me the gifts would arrive without belief.  They thought that it was about the gifts.
As a child I likely believed this too.  As I grew, and my faith in Christ matured, I realized what He was doing.
There was a longing in my heart planted by God.  A longing for more than what the eyes can see.  A longing for more than the magic of Christmas that Santa offers.  A longing for Christ.
Christmas is so much more than we wrap it up to be.  It's so much more than the presents, parties, treat exchanges, and decorations. All of that is fun and exciting and adds to the experience of it all. But.  When we unwrap the experiences of Christmas in order to discover the true gifts of Christmas, we will find ourselves in a state of holy awe.
Christmas is hope.  Christmas is peace.  Christmas is joy.  Christmas is love.  No matter what each Christmas season looks like, these 4 remain when our faith is placed in the Unseen.
Seeking Christmas is a 7 day family devotion that guides families into intentional times of worship and activities that focus on discovering the true meaning and gifts of Christmas.  It holds the same truths for each family using it, but will look different in each home.  Your family can create your own unique memories and experiences while Seeking Christmas together through guided devotions and activities.

https://renee-robinson.com/wp-content/uploads/2013/12/DSC_5931a.jpg
2000
2044
Renee
http://renee-robinson.com/wp-content/uploads/2017/08/ReneeGrey_03.png
Renee
2013-12-16 14:39:44
2014-10-20 12:58:47
The Christmas Magic of Faith