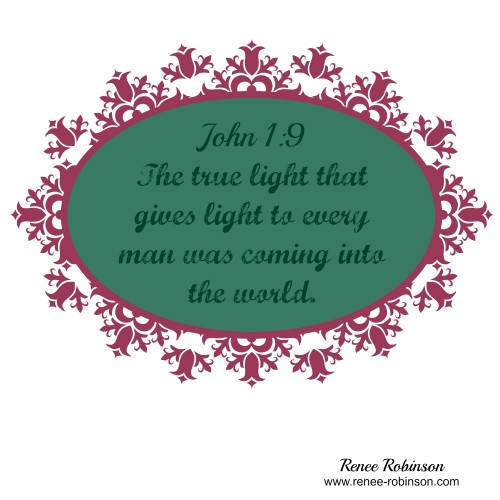 I avoid going out in the final days before Christmas. The hustle and bustle, the anxiety and stress, the talk of preparing for Christmas, and the conversations of "I'm not ready" or "I'm ready for it to be over" are a discouragement. Instead, I hide away at home with my boys in these final days. To rest. To be still.
While the world keeps itself busy in preparing for Christmas, I pray He prepares my heart. It's the one Christmas preparation I pray to remember. If the gifts don't get wrapped, if I forget a gift, if I fail to get everything on my grocery list, if I forget to send a few cards, Christmas will still go on. Christmas won't be ruined. If I stress about the preparations, I will miss Christmas completely.
If I don't create the most magical Christmas imaginable for my kids, it might be the greatest gift they unwrap this season. It might just make room for them to be dazzled by their Savior.
It's not too late, my friends, to change the course of your Christmas season. If you are tired, stressed, and overwhelmed, be still. The only preparation He wants from us is to clear space in our hearts to receive Him this season. He doesn't want us to work so hard to prepare to celebrate Him that we fail to experience Him. He doesn't need our never-ending to-do lists.
If our kids don't get everything they dreamed of, it's ok. If our company doesn't think we were the best hosts imaginable, it's ok. If it doesn't all get done, it's ok. It's deceiving to think it's possible anyway.
In these final days, as we prepare to celebrate the birth of our King, let's do one thing. Slow down. Slow down so we don't miss Him completely. Slow down so we have eyes to see Him right here, right now. Mary and Joseph didn't speed their way into Bethlehem. They journeyed. Let's journey in these final days.
Then let's not stop. When we pack away our Christmas decorations, let's not stop preparing our hearts to celebrate Him. Let's not stop talking about Him. It's not just one day. It's every single day. He was born to die to offer us eternal life and to glorify His Father.
The Light has come. The light shines for the world to see the greatest gift that has ever come, the greatest gift that will ever come. Let that light shine for the world to see. Let that light illuminate your heart and your home in these final Christmas days. The light remains past Christmas. Keep shining. Be still and watch that light. Stand back and watch your children and grandchildren mesmerized by the Creator of true Christmas magic.
Let's fix our eyes on the light. The Christmas light that shines all year long. The Christmas light that has come into our world. The Christmas light that never burns out, that never fades, that never short-circuits.
These last days can be hectic or slow. It's our choice. When we slow we truly see the light illuminating the world around us.
From our family to yours, we wish you a very merry Christmas. We pray blessings over you and your families this season and beyond. Thank you for being a part of my life here in this blog space. I hold you close to my heart and truly treasure each of you. Thank you for the love you have shown to our family.
Much love,
Renee
[box] If you enjoyed today's post, consider subscribing here to receive posts via email. You will receive a free Christmas ornament download that accompanies Seeking Christmas – Finding the True Meaning Through Family Traditions. [/box]

https://renee-robinson.com/wp-content/uploads/2014/12/truelight-e1419248733615.jpg
500
500
Renee
http://renee-robinson.com/wp-content/uploads/2017/08/ReneeGrey_03.png
Renee
2014-12-22 12:04:43
2014-12-22 12:04:43
The One Christmas Preparation We Can't Miss