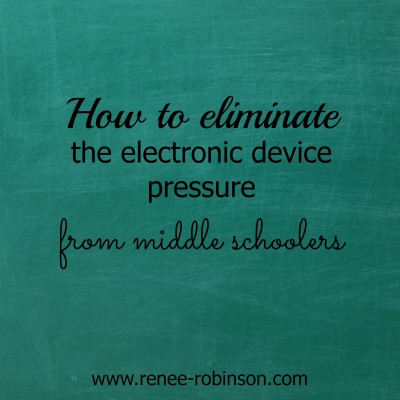 "Hey, can I talk to you about something?"
"Sure," I answered my friend. Our boys have been friends for years. We walked to the parking lot together to leave the earshot of others.
"Here, let's sit inside the car where it's warm." We jumped in the front seat of my minivan as I became keenly aware of the crumbs on the seat she now occupied, the greens powder stained smoothy cup, and the strips of paper and debris left behind from the boys. I really should clean this van more often. 
My friend began to tell me about a recent sleepover experience our boys had. I let go of the pesty thoughts of my dirty car. Her son went to the sleepover with an iPhone. None of the other boys had devices. When she talked to one of our other friends, she realized that her son having that phone had become a distraction to the boys that night.
"I realized that it wasn't fair to the mom hosting the sleepover that she had the added responsibility to then monitor what was happening on my son's device that could impact the other boys. And our son knows his limits, but what if my son's device ended up being used in a way that exposed other boys to something harmful or dangerous?"
She went on to tell me how she and her husband discussed the issue at length and came up with an idea. Our boys are at this interesting age where they don't need phones at all. However, many middle schoolers have them anyway. So then there is this issue of who has one and who doesn't. Who feels cool and who doesn't.
We've discussed with our boys that we will never make decisions to do something so that they fit in. That would be us modeling peer pressure decision making. Giving our kids something to be like everyone else rather than giving the why's behind our decision and praying for hearts in agreement.
My friend said, "What if we parents determined our boundaries together so that there is always a common agreement on the electronic issue and no fears about what will go on at each house."
I felt speechless momentarily. The fact that no one approached my friend to oppose her in any way. No one came to her and expressed upset over her son bringing a device. She, on her own, felt genuinely sorry about how the device impacted or could impact that time the boys have to simply be boys and wanted to be proactive about it.
I kept thinking to myself, "What a picture of humility." Many parents wouldn't be so willing to step forth when not approached to admit they felt they'd done anything wrong. Then to take it a step further and say, "Let's fix this going forward, too."
She said, "I don't want any of our boys to feel like they don't want to go to one house because they have limits that other houses don't have."
Again, speechless. This has been something I've prayed about for a long time. Steve and I are 100% ok with the boundaries we have in our home with devices. And we've never had a boy come here that complained about our rules either. In fact, they get so busy playing ping pong or foosball or riding bikes, shooting baskets, or whatever that they don't seem to miss it at all. But there is still this little fear that my boys' friends would prefer to go to someone else's house where devices have no limits.
She continued, "I think we should let all the boys know that if they bring phones or devices, they are given to the hosting parent when they arrive. That way they are free to be boys. If they need to call or text their mom, they can come get their device. But other than that, the hosting parent will keep them safe."
This eliminates the need to interrogate the parent each time we send our kids to each other's houses. We have all come to the same agreements with regards to uses and protections.
My friend talked to several of our other friends. Not one person pushed back. Every single mom expressed gratitude and felt a sense of relief.
It took away that awkward conversation we have to have each time we send our kids away. I've discovered that simply telling my boys to remember our rules apply away just like at home isn't enough. Without establishing our boundaries with other parents, we are putting our kids at risk. Many families allow their children full internet access. We do not. The times I've failed to have this discussion with the parents, I've regretted it.
My friend approaching me about this issue, establishing these boundaries and rules to protect all of our boys, left a deep impression on me. I was struck by her ability to look beyond her own kids to the other children. She took ownership without being challenged. How rare today to see this modeled. And what a relief now at least for this group of boys to know that we are all on the same page and have the same house rules. They are free to just be boys for this brief window of time. Far too soon, they will be in high school and beyond where the boundaries will shift again.
And for the boys….it seemed to relieve them of pressure we didn't even realize they carried. Free of the device, free of the stress it brings in disguise.

https://renee-robinson.com/wp-content/uploads/2016/03/devicepressure-e1458573378167.jpg
400
400
Renee
http://renee-robinson.com/wp-content/uploads/2017/08/ReneeGrey_03.png
Renee
2016-03-21 15:22:24
2016-03-21 15:22:24
When Moms Unite Over Electronic Devices