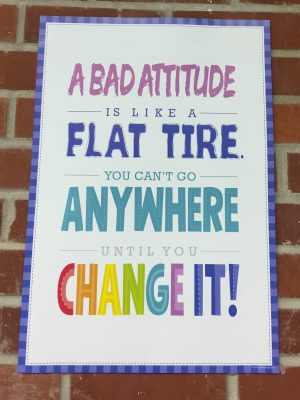 As I scrolled through my Facebook newsfeed, a picture grabbed my attention. She wore a weighted vest through an obstacle race challenge. I thought about how difficult that must have been. I know when I wear weighted gloves during a kickboxing class, I feel such relief when I take the gloves off at the end. A world of difference with weights off. In fact, I often think if I'd done the class without those weighted gloves, I could've gone much longer.
In our physical world, we add weights to add challenge to our workouts. But the minute we take the weights off, we sense the endurance available free of the weights.
Hebrews 12:1-2 "Therefore, since we also have such a large cloud of witnesses surrounding us, let us lay aside every weight and the sin that so easily ensnares us. Let us run with endurance the race that lies before us, keeping our eyes on Jesus, the source and perfecter of our faith, who for the joy that lay before Him endured a cross and despised the shame and has sat down at the right hand of God's throne."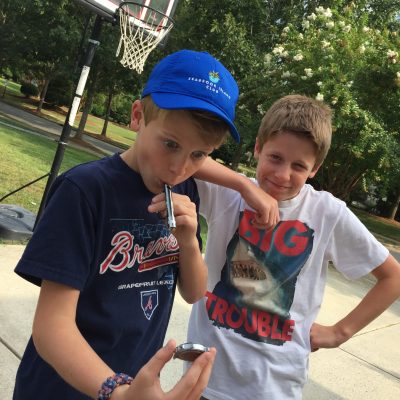 Obviously, weights slow us down. They slow our pace, and they shorten the distance we can go. The writer of Hebrews makes the comparison of sin to weights. This life is a long distance race. To keep going, we have to maintain our focus on the end goal. We have to run with endurance.
What sins are you wearing daily that slow down your race? What is keeping you from running with endurance?
I've caught myself praying before asking God to take away this sin, or give me this fruit of the Spirit. I've found myself frustrated when I repeat the same patterns of sin over and over again. I've found myself praying that familiar prayer. "Give me more patience. Help me to be slow to anger." Those prayers.
If I'm completely honest with you, I've found myself playing the victim or martyr role in my life as it relates to sins I allow in my life.
As I read my Bible, several verses began to call out for my attention. Key words demanded I pay close attention.
In the Hebrews passage above, I noticed that we are encouraged to lay aside the weight of sin that entangles us. How often am I taking an active role in taking this weight off? Or am I putting it on and simply asking God to take it off me?
It reminds me of my youngest son, who out of habit calls out to me to do things for him I've trained him to do himself. Sometimes I have to kneel down and remind him that I've taught him to do these things so that he can grow into a man one day. I've passed onto him the responsibility that lies with him now. I'm here to encourage him that he can do these things because I've shown him how. God's Word has shown us how to run this race with endurance. He gives us the power to run the race, but He gives us the choice in how we run it.
Our life is full of choice. I have a choice to allow myself to become offended. I have a choice to allow myself to become irritated or frustrated. I have a choice if I scream out of anger. I have a choice to look on a friend with envy over a life that appears perfect. I am not a victim of life. I am not a victim of sin.
Christ defeated sin. As a believer, I live empowered by the Holy Spirit. I live with Christ in me, the hope of glory. I'm not a victim, I'm a conqueror because the One who conquered death lives in me.
So I have a choice. I don't need to take on the victim role. That too is a choice.
Back to Hebrews. Lay aside the sin. Take it off. Choose to run life free of weights.
But there is a part 2 of equal importance. If we don't pay attention to the next part, then we will inevitably pick the weights back up and put them on without realizing it.
When we remove something from our lives, we must replace it with something else. Something better. If we leave the space empty, something will move in eventually. When a smoker stops smoking, they typically replace the cigarette with something else. Often gum or food. When someone who spends hours a day watching television decides to end the habit, they have to fill that time with something else. If they don't, they will fall right back into their tv watching habits.
Habits removed need to be replaced with better choices.
So when we decide to take off the weights of sin that easily ensnare us, we have to put something in place of those weights. Something better than weights. Something that won't make it harder to run, but something that will actually increase our endurance and strength without causing stumbles, falls, bumps, and bruises.
Romans 13:14 "But put on the Lord Jesus Christ, and make no plans to satisfy the fleshly desire."
Pay attention to the choice we are to make. We don't sit back and say, "Oh, well, God, I can't do it. Do it for me. Make me stop speaking words of anger to my friends and family. Make me stop harboring jealously in my heart toward this person. Make me stop spending money on things I know I don't need." No, we aren't victims. As believers we've been delivered and transferred from darkness into light.
Key words in this verse are 'put on'. Put on the Lord Jesus. We do that. We choose to put on Christ when we choose to lay aside those weights. We put Jesus in place of the weights. We make the choice to not make plans to satisfy the fleshly desires.
Just like we have free will to choose Christ as our Savior. We have that same free will to choose to live in the Spirit.
What does it mean to satisfy the fleshly desires? Well, when you think someone has intentionally hurt you and you want to hurt them back, you may choose to vent all your hurt and anger at them. That satisfies the fleshly desire. You can "defend" yourself. You can prove your case. But often what happens is wounds are inflicted and scars form that may remain for life. Relationships are ruined through words. Instead, if we had taken it to God first, prayed and received His perspective, we may have handled it differently. Our hearts may have changed. We may have saved relationships rather than ruining them.
When we live in a victim mentality that life is unfair and hard and we are victims, we tend to act out of this place. We place the weighted vest of sin on and we run. Then we fall under the weight of sin.
The fact is, life can be harshly cruel. People hurt us. Things happen in this fallen world that we wish we could undo. While I can't control what happens to me on a daily basis, I can control how I choose to respond to situations and people.
Colossians 3:12-15 "Therefore, God's chosen ones, holy and loved, put on heartfelt compassion, kindness, humility, gentleness, and patience, accepting one another and forgiving one another if anyone has a complaint against another. Just as the Lord has forgiven you, so you must also forgive. Above all, put on love-the perfect bond of unity. And let the peace of the Messiah, to which you were also called in one body, control your hearts. Be thankful."
This verse starts out by reminding who we are first. This is key. Don't miss it. When we know who we are, we know how to act. We remember. When we are saved, we are called God's chosen ones. We are holy. We are loved. Because of this and this alone, we have the power to choose to put on compassion, kindness, humility, gentleness, and patience. We can forgive because of who we are because of what He did for us.
Do you notice all the choice in scipture that is in our hands. Not only is it our choice to put on these these attributes, but we have the choice to be controlled by Christ not ourselves. The end of that verse says "let the peace of the Messiah, to which you were also called in one body, control your hearts. Be thankful."
Do we want peace and not strife in our life. Well, we have the choice to put off the sin of strife. We have the choice to put on Jesus Christ. To put on kindness and patience and gentleness. We have the choice to let the peace of Christ control us instead of letting ourselves be controlled by our fleshly desires.
One way or another, we are going to be controlled by something. But scripture shows us that when we are in Christ, we have a choice to let ourselves be controlled by Him. We aren't victims. Don't play that game. It's the game the enemy wants you deeply invested in. In this game, he will use shame, manipulation, guilt, fear, all kinds of weapons to hold you in the game.
Choose wisely.
Remember who God says you are. Lay aside the weights of sin. Put on Christ. Put on the fruits of the Spirit. Surrender to His Ways and say, "I'm fully yours, God. Let Your peace control me."
Be a victim to grace. Be a victim to peace. Be a victim to goodness, kindness, compassion.
We can't do it in our own strength. We must turn into Christ, ask Him to strengthen us, then we make the choice to walk in His ways not in the ways of our flesh. He gives us power, but He gives us the choice with what we do and how we act.
What a different place the world would be if we lived and walked in the power we've been given.

https://renee-robinson.com/wp-content/uploads/2017/07/IMG_9089-e1499690333637.jpg
400
400
Renee
http://renee-robinson.com/wp-content/uploads/2017/08/ReneeGrey_03.png
Renee
2017-07-10 13:06:33
2017-07-26 11:06:20
Believer, Stop Living Like a Victim and Live Like Who You Really Are