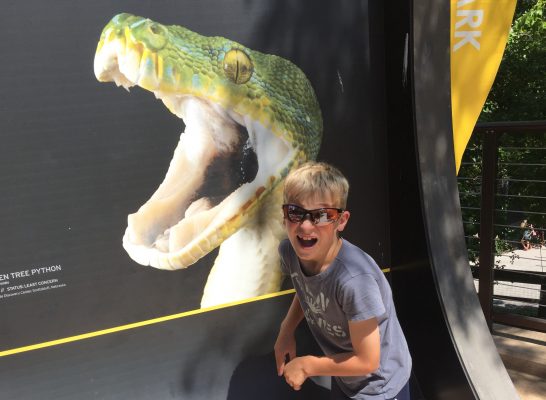 Do you believe God speaks through dreams? I began to see God speaking to me through dreams 2 years ago, and I've come to treasure the messages He gives me. Many people think this is a far out there kind of thing. Like the God of today doesn't do that. I've learned this as I've shared what God shows me and people look at me like I've lost my head.
The God of today is the same God of the Bible. He is the same yesterday, today, and tomorrow. The Bible is filled with examples of Him speaking to His people through dreams (Genesis 37:5-10; 1 Kings 3:5-15; Daniel, chapters 2 and 7; Matthew 1:20; 2:13,19; and Acts 10:9-16; 16:9). I don't know why we don't quickly believe He can or would speak to us this way.
Is every dream a message from God? Absolutely not. Some are simply formed from something we saw before going to bed, something we ate, something on our minds.
Great caution must be taken before we decide if a dream or vision is from God or not. If it contradicts scripture, it is not from God. If it is opposed to the will of God, it's not from Him. Before making determinations, we must take the dream to God and ask Him to speak to us. He will confirm through His Word His message to us.
The dreams I know are from God always line up with scripture. They often are tied directly to a passage of scripture. Often as I pray about a dream or vision, God will lead me directly to the scripture He wants me to see.
I had a dream this week that I know was a message from God to me. I can't explain how I know when my dreams are from God except to say that when I wake up, there is this sense of knowing. A confidence. Not a fear. It's like I simply wake and He is the first thing on my mind. The dream is vivid and I know it's from Him. Then it lines up with scripture.
The dream this week was me sitting and watching something play out beside me. There were no surrounding images in this dream.  It was simple and clear.
A snake was coiled up near me. Jacob and Andrew approached the snake with caution and lightly placed a belt on top of the snake to secure him in place while they reached for a pantyhose type of net to scoop the snake and discard of him away from us. This exact scenario kept playing on repeat throughout the dream.
I would watch and think that the snake should easily be able to slither out from under that belt, but he didn't. I couldn't believe that a belt resting lightly on the snake could hold him back from striking me.
But on the last snake, the image was different. This snake looked scarier than the others. I thought that my children were lacking in power and authority in approaching that snake. Why were they coming at this one with such a casual demeanor? Why were they allowing so much time between placing the belt on it, and trapping and throwing it out. In fact, they were allowing the snake time to get mad and strike back. In this part of the dream, they placed the belt on the snake and seemed to move slower to get the net to trap the snake. I said to them, "Hurry up before he gets mad and away."
Just as I said this, the snake hissed, it's face flared like that of a cobra. It turned it's body under the weight of the belt in an attempt to get out from under the belt and come with its bite towards me.
And I woke up. Sat straight up.
As I prayed and pondered the dream, God brought to mind several scriptures. The first was Ephesians 6: 10-18
10 Finally, be strong in the Lord and in his mighty power. 11 Put on the full armor of God, so that you can take your stand against the devil's schemes. 12 For our struggle is not against flesh and blood, but against the rulers, against the authorities, against the powers of this dark world and against the spiritual forces of evil in the heavenly realms. 13 Therefore put on the full armor of God, so that when the day of evil comes, you may be able to stand your ground, and after you have done everything, to stand. 14 Stand firm then, with the belt of truth buckled around your waist, with the breastplate of righteousness in place, 15 and with your feet fitted with the readiness that comes from the gospel of peace. 16 In addition to all this, take up the shield of faith, with which you can extinguish all the flaming arrows of the evil one. 17 Take the helmet of salvation and the sword of the Spirit, which is the word of God.
18 And pray in the Spirit on all occasions with all kinds of prayers and requests. With this in mind, be alert and always keep on praying for all the Lord's people.
The belt held that snake down in my dream. We are told to stand firm with the belt of truth on our waist. It's the first piece of armor we are instructed to put on. In Roman warfare days, the belt held together the armor. Without the belt, the rest of the armor couldn't do what it was intended to do. (Side note, I highly recommend The Armor of God study).
In my dream the belt held the snake down while the boys came to destroy the snake. For us to defeat the attacks of the enemy, truth is essential. Without truth, we have nothing, no armor. We must utilize all pieces of the armor.
How do we get truth? Only one way. Read. The. Bible. Read the Bible. That is truth. It will shape us, form our minds, guide us. Most importantly it reveals who God is. When we know who He is, we know we can trust Him.
When we have truth firmly around our waist, we can buckle our breastplate of righteousness securely to our belt of truth. We have a place to store our sword, which is our weapon to defeat the enemy. It's offense and defense. We slay the enemy by using the very words of God. With our belt of truth on, we can gird up our loins. Imagine Roman soldiers, when advancing into battle, they tucked their cloth into the belt so their feet could move freely in battle.
It's essential to remember that our entire life is a spiritual battle. But we aren't victims. We are conquerors because Jesus won the ultimate war. We need to walk in the authority and power He has given us. We need not approach the enemy carelessly, lacking our authority. We approach like David approached Goliath. We come against our enemy in the name of the God Most High!!
Today I feel reminded by God that He has given me authority and power in His name. I will wage war through the power of prayer. All kinds of prayers. For all God's people. Each day is one day closer to the return of Christ.
War on! In truth and love!

https://renee-robinson.com/wp-content/uploads/2017/07/FullSizeRender-1-e1500555197629.jpg
400
546
Renee
http://renee-robinson.com/wp-content/uploads/2017/08/ReneeGrey_03.png
Renee
2017-07-20 13:02:29
2017-07-20 13:02:29
Do You Believe God Speaks Through Dreams?