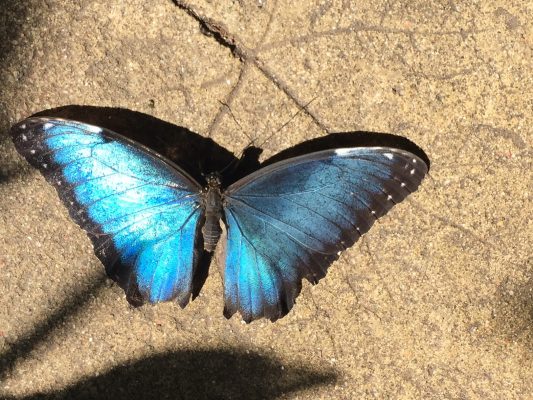 #dontblink – a common hashtag when celebrating graduations, birthdays, a new school year, or a life change.
#theniblinked -it's like a sudden realization that time actually does move at a pace that is frighteningly slow in real time yet megafast in the replay.
One day we are wiping smashed peas off chubby cheeks, then we seem to blink as we watch that same child wiping milk from our new grandbaby's mouth.
One day we push a shopping cart holding our tantrum throwing toddler through the store as all eyes on us seem to be the cause of the sweat forming under our arms. Then we blink, and  one day we are by ourselves in a store. We look around in a panic for our child for a split second until the realization hits that we no longer have a toddler in tow.
One day we are longing for the nights we can curl up in our bed and read a book uninterrupted or watch a show without pausing every 3.5 minutes because someone wants a cup of water, someone is scared, someone remembered they can't find their prized possession and are in full panic mode until we come to the rescue. Then we blink, and they are teenagers who become chatter boxes at the point of the night that are eyes are begging to close, our bodies desperate for rest. And we sit on beds and listen to dramas unfold, listen to aches no one else knows of. Then we blink again, and that room is empty except on weekends or holidays.
When in the dark depths of sleep-deprived infant days or knee-deep in the endless days of potty-training (or lack thereof), the moments of parenting can feel like we are living in slow-mo. Well-intentioned, seasoned parents offer smiles of encouragement and tell us to enjoy each drop because it will be over before we know it.
I'll confess times of a cynical inner-self living inside me wanting to holler back, "Easy for you to say, I bet you didn't have to…." Fill in the blank with whatever my thorn was for that day. Then I had the glowing moments of cherishing these words in my heart, desperately wanting to hold onto the time at hand. It is a tug of war between these two selves, one wanting to move forward, one terrified to leave the present because I want to never let go of the gift of now.
Scientists say we blink on average about 15-20 times a minute, which is about 28,800 times a day. In 18 years that is about 190,000,000 blinks.
While on the lookback it may feel a lifetime went by in a blink, we actually receive the gift of nearly 2 million blinks in 18 years with our kiddos, Lord willing. What sweet mercy to our souls.
"Mom, if we ever decide to stop homeschooling, the thing I would be most sad about is knowing how sad it would make you. I know you would miss us so much."
I looked up to catch his tender gaze. "I would miss you. But I live season to season."
Intrigued, he leaned in slightly. I went back to the task at hand while continuing, "You know God gives us life broken into seasons. I have chosen to embrace each season as God brings it and hold it with open hands. If I cling too tightly, I won't be ready to release it when God says it's time. So I try to keep my hands open, ready to release one season and receive the next."
His eyebrows raised as he nodded. The answer seemed to relieve him of his worry.
"That is why it's so important not to take any season for granted. Make the most of each moment. Cherish the relationships while you have them because you don't know when the tide will change."
It's not a living in fear of the change of life. It's living with the excited expectation of what is next on the horizon.
I remember when Jacob was an infant, an older mom saying to me, "This too shall pass." I knew it was true. I saw moms who received a nightly 8 hours of sleep. It would happen again. All moments pass eventually. All seasons pass.
I've observed many in my life enter and exit various seasons and stages of their lives. I've gone through many of my own in 40 years. It seems there are the ones who joyfully accept the new while letting go of the old. And there are some who tend to become bitter and cynical even as they transition into new seasons.
It's easier to release a season and receive another when we've made the most of the one we are leaving. But what happens when we squandered the time? What happens when we've made a wreck out of the relationships we should have cherished? Or what if we tried our hardest but surrounding situations or people cut in bringing sadness, destruction, or failures?
We can let regrets eat away at our soul. We can make excuses or blame others around us. This will surely create a bitter soul.
Or we can release the past to God. Confess our failures. Forgive others. Let go of resentments. Ask for a fresh vision. We can choose to not let our past define us and live with the truth that His mercies are new every day.
We can't get time back, but we can choose to walk into the future with joy and hope. When we are in Christ, we are never a moment without hope. Feelings can lead us away from the truth. His Word is the unmoving point to fix our eyes on when we desperately want to enter the next season with a new vision.
My kids have taught me they remember more about the present than the past. In my own head, I may tend to stay in the past. They tend to live in today.
I replay times of failure to myself. They remember the times I was their hero. I'm my own worst enemy at times. They tend to be my champion cheerleaders.
When my boys were little, I played with them a lot. I'd run and chase outside. We'd sit on the floor and play cars. We'd read books for hours at a time. I invested heavily. Despite all the time I invested, Andrew said to me recently, "Why don't you ever play with me?"
I immediately became defensive. All the years of floor playing, sweating in the yard, and reading until my eyes begged for sleep, and he thinks I don't play with him enough? Then I realized that it's today that matters to him. While I initially looked at the negative, I realized this is actually a blessing.
Yes, what I did in the early years is important. Vitally important. It built a foundation of memories and trust. However, it's what I choose to do today that matters the most for today. He isn't living in the past. He is living in today. And this is a healthy thing for him to do. And it's a healthy thing for me to remember. Because I've regretted many moments in my past. But it's what I choose to do with those moments today that matters going forward.
With my boys each day is a new day to grow in our relationship. Each season offers new and unique gifts. The letting go of one day is the preparation to receive the next day.
If yesterday was a disaster because of my incorrect perceptions or my negative attitude, Lord willing, I get a restart the next day. I am not a victim to the replay. I have the choice to create a new route. Often it begins in my own mindset. How I choose to view this life or this season holds quite a bit of power.
We are entering our second year of homeschool. We've mostly completed our summer. Summer #14 of 18 with my oldest. It's time to release this season with a thankful heart and prepare my hands and heart to receive the new school year. He's soon to be 14, which is hard for me to believe.
Didn't I simply blink?
Yes. Yes, I did. About 143,000,000 so far actually.
For each blink, I thank Him. A blink is a gift.
Lord, You are the giver of all that is good. Today, we thank you for the gift of a blink of time. We thank you for the collection of blinks that create a life. We thank you for the blinks blurred by tears. We thank you for blinks happening unaware. We praise You that you are Creator of life. Your mercies are new with each blink. That hope is alive because of Christ. Today, may we receive each blink as the gift it is. In Jesus name we pray, Amen.

https://renee-robinson.com/wp-content/uploads/2017/07/FullSizeRender-2-e1501502929322.jpg
400
533
Renee
http://renee-robinson.com/wp-content/uploads/2017/08/ReneeGrey_03.png
Renee
2017-07-31 12:30:03
2017-07-31 12:30:03
Don't Blink, Then I Blinked