"I remember that my dad couldn't park the car fast enough when we were arriving at my grandma's house on Christmas Eve. Before ever opening the front door, I knew what sights and sounds would greet me. Elvis would be singing Christmas songs in the background. Kids would laugh and chase each other around the house. Adults would be sharing stories with one another.

As the excitement waned and the evening began to draw to an end, "Silent Night" would begin to play softly. Turning to look at my aunt, I already knew what I would see. Tears would stream down her face as she quietly reflected on the lyrics of this beautiful song…."

Seeking Christmas, Renee Robinson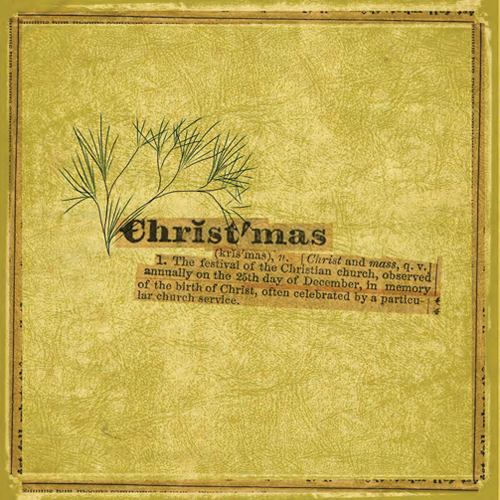 CD cover Christmas by Michael O'Brien
Music evokes emotion.  Music sets the mood.  Music intertwines the moments and takes them deeper.  Music tells a story.  Music creates a story.  Music celebrates.  Music mourns.  Music creates the backdrop to the story of our lives.  And music is a trigger that brings the stories back to life.
Michael O'Brien has a Christmas cd out that will add another layer of beauty to your holiday season this year.  If there is one cd you add to your Christmas collection, this is the one.  This week I'm giving away a free AUTOGRAPHED cd that Michael has graciously provided.
Giveaway Details:
I will draw a name at random on Friday, November 29th and announce the winner.  Entries must be placed by Friday, November 29th at 11:59 am.
How to enter:
Like my page on Facebook
Like this post on FB and share the link on FB
Follow and retweet on Twitter
Tweet your favorite Christmas song use #seekingchristmas
Comment here on the blog your favorite holiday song and/or memory that involves music

https://renee-robinson.com/wp-content/uploads/2013/11/MO-ChristmasCovers-One-2.jpg
500
500
Renee
http://renee-robinson.com/wp-content/uploads/2017/08/ReneeGrey_03.png
Renee
2013-11-25 13:52:59
2013-11-25 13:52:59
Thankful for Music - And a Giveaway