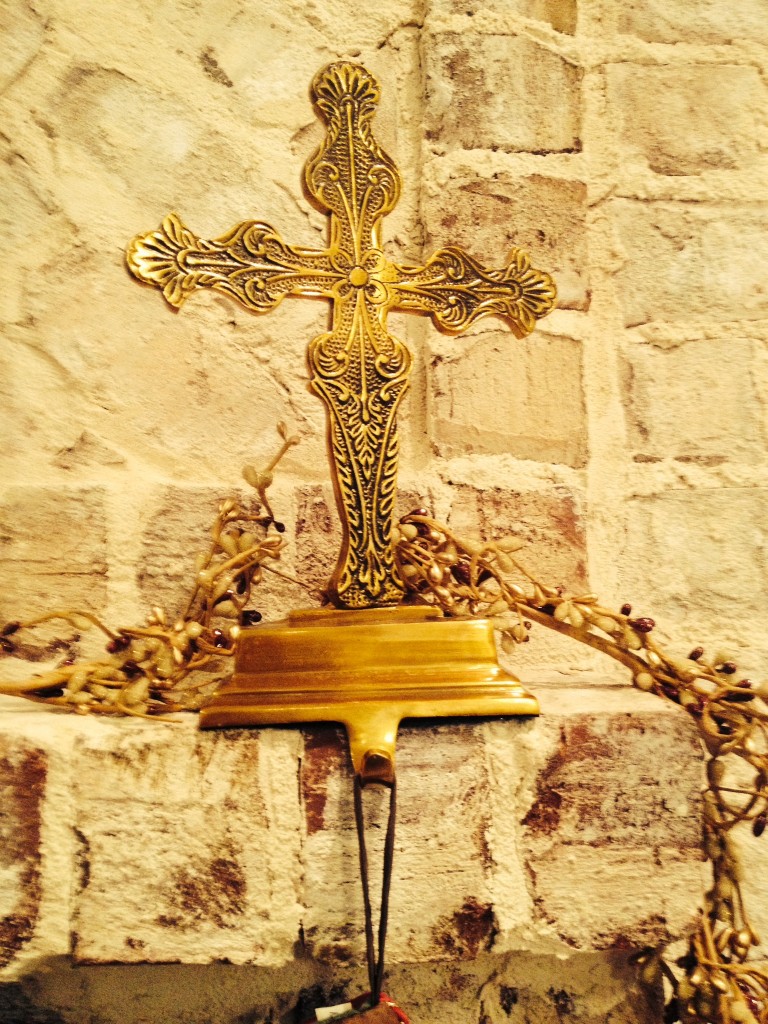 In a world where consumerism thrives, we are bombarded with a message of "more".  In a world where Pinterest reigns, we are flooded with images of how to create the perfect Christmas.  In a world that says our worth comes from what we do, we believe that Christmas is a time to do EVEN more.
Let's choose this Christmas to declutter.  Let's simplify the season.  Let's choose to have a different kind of Christmas.
Christmas is one simple message.  Christmas is simple and it needs more simple.  Christ was born to die for you.  It's that simple.
Let's get back to the basics.
Let's not allow ourselves to feel anxious this Christmas.  Let's allow ourselves the freedom to not have a Pinterest perfect Christmas.  We can't change our culture.  We can't change the commercialism of the season.  But we can choose how we interact with it.  We can choose how our family keeps what is sacred sacred.
I wrote Seeking Christmas so that my family could step off the busy train on a route to commercial land and step onto a train that inched its way along a track that leads to Holy. Along the way, we will stop, we will experience, we will breathe deep, we will create, and we will hold dear that which is most important.
We will have a season filled with memories and traditions.  And I don't need to consult any blogs or boards to find out how to make it perfect.  Because imperfect is just perfection in disguise.
Simplicity is beautiful and it needs nothing to adorn it.
Our savior was born in a simple setting, a simple birth, to a simple girl.  Descended from Heaven into a complicated world.  With Him He brought a simple message.
Seeking Christmas is a different kind of devotion.  It's surprisingly short, surprisingly simple. Intentionally created in  a way to help you step off the path our world takes to Christmas.  It will disappoint the readers who are looking for a book full of ideas and activities.  If you are looking for a book of 100 ideas for Christmas, please don't buy it.  You will not like it.  At all.
If you are looking for a way to slow Christmas down, a way to intentionally enter the season, a way to create memories and traditions that don't require online research and multiple trips to the craft store, a way to capture the hearts of your children and direct them to Christ, then Seeking Christmas is for you.
Seeking Christmas was written intentionally simple- because we need a little more simple at Christmas.  The true meaning of Christmas will emerge when you keep your Christmas season simple.  Guaranteed.

https://renee-robinson.com/wp-content/uploads/2013/11/cross.jpg
2048
1536
Renee
http://renee-robinson.com/wp-content/uploads/2017/08/ReneeGrey_03.png
Renee
2013-11-19 22:28:28
2014-10-20 12:53:18
A Different Kind of Christmas