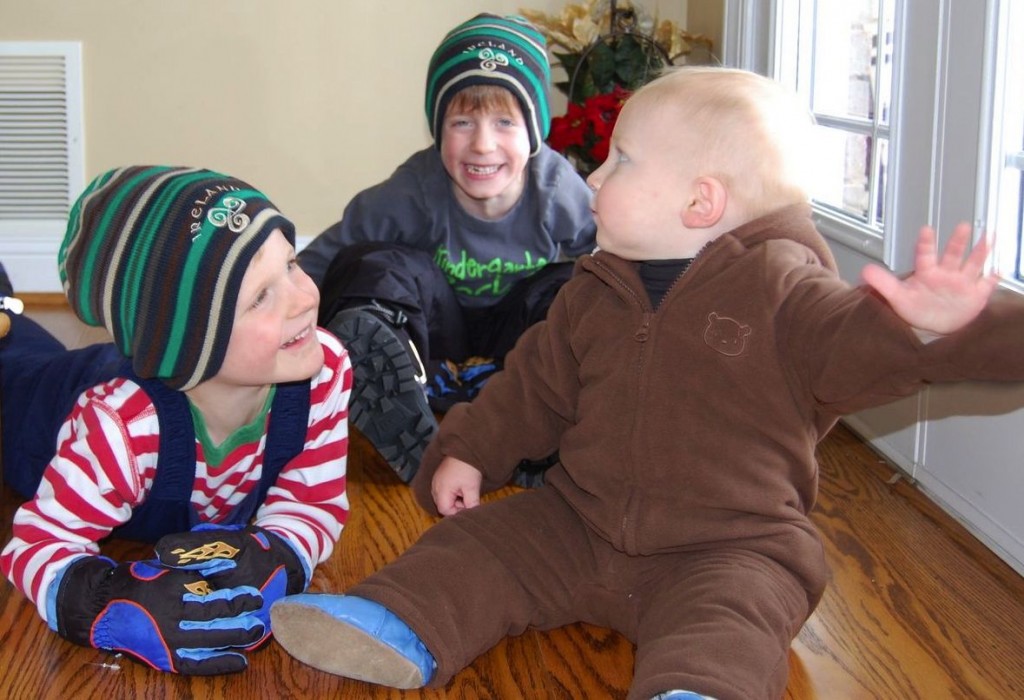 The green and red plastic totes from the attic made their annual appearance in the family room. Artificial garland peeked through the cracks of those worn boxes in need of replacing. Opening each one was like finding my favorite sweatshirt, coffee mug, and fuzzy blanket. Comfort and familiarity enveloped us. Treasures of memories with our children each year were stored away awaiting their opportunity to do it again.
I wanted to stay parked there. Right there. At nostalgia. But pulling me away was this racing list in my head of everything that needed to get scheduled, bought, planned, packaged, shipped, decorated, baked, and wrapped.
As I picked up my pen and began jotting notes, I heard 2 of my little boys exploring the memories hiding in those boxes. "Oh, remember this, Zachary!" "I remember this!" "Look at this one!" "Remember when…."
The energy escalated with each discovery. They began rattling off all their favorite things about the season. Setting down my pen, I silently observed my 4 and 6-year-olds discussing the magic of Christmas. Not one gift made the cut. Not one material possession was cited. Not one extravagant display or party was credited. It was all the tiny, simple moments, the traditions that had been taking place year after year of their little lives. Nothing had come from Pinterest. Nothing about the super cute teacher and friend gifts I stressed about.
What did they remember? Paw-Paw calling to read 'Twas the Night Before Christmas on Christmas Eve. The scavenger hunt daddy sends us on that ends with hot chocolate and a Christmas movie. Looking at Christmas lights in pajamas. Spending the day decorating the tree together.
Time together. As a family. Celebrating what Christmas is all about.
Stop! Wait! Pause time! I wanted to capture this……………
To read the rest of this post, hop over to my friend, Courtney DeFeo's, blog.
[box] If you enjoyed today's post, consider subscribing here to receive posts via email. You will receive a free Christmas ornament download that accompanies Seeking Christmas – Finding the True Meaning Through Family Traditions.[/box]

https://renee-robinson.com/wp-content/uploads/2014/11/DSC_0916a-e1415283615587.jpg
700
1024
Renee
http://renee-robinson.com/wp-content/uploads/2017/08/ReneeGrey_03.png
Renee
2014-11-07 12:16:46
2014-11-07 12:16:46
A Hands-On Way To Teach Children The True Meaning Of Christmas