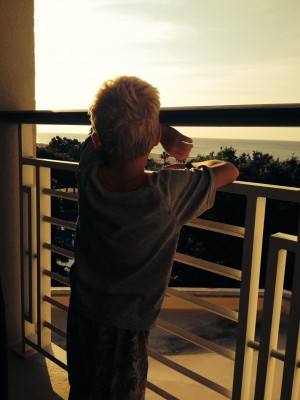 Dear Boys,
The button pushing has reached new heights. It was sly the way it snuck in on us. A few times that I let slide opened the door further. A few more times multiplied like gremlins doused with water. Suddenly we found ourselves in a situation of running from alarm to alarm, to the sounds of crying, yelling, and name calling. Bruised hearts remained long after the "I'm sorry's" were uttered.
Don't believe the lie that sticks and stones may break my bones but words can never hurt me. It's a complete lie. Words are like a dagger, a sword, a baseball bat right to the tender spots. Those parts that you open to the ones you trust, and when the words come from the ones you've allowed in, the bruise is darker and takes longer to heal. When you think it's healed, the scar remains. Every so often the scar begins to ache with memory pains.
So, words. They are worse than sticks and stones. Use your words wisely. I'll be writing more to you on words later. But today let's talk about button pushing.
Do you know what I mean when I say, "Stop pushing your brother's buttons!"? It simply means stop provoking him to anger. When you look at him in a way you know he despises, you are pushing a button. Now I know he has his own sin issues in allowing himself to be so easily frustrated and irritated, but we can't control or change someone else's sin. What we can control is ourselves! When you push your brother's button, you are provoking him. In your sin, you make him sin. And we all end up in some ugly looking sins.
Sometimes we don't see our errors. Today, I want to help you see your errors through God's Word.
Psalm 19:12 Who can discern his errors. Forgive my hidden faults.
Put this letter down and pray Psalm 19:12. Ask God to forgive your hidden faults and ask Him to help you discern your errors.
Do you know what the Bible calls what I call a button pusher? A mocker.
Proverbs 21:24 The proud and arrogant man – "Mocker" is his name; he behaves with overweening pride.
So the behavior of a mocker is one of extreme pride. My Bible notes say this about mocker "Those who are proud and arrogant, who are full of insults, hatred and strife, who resist correction even though they deserve flogging."
We won't be flogging you, but do you see how serious this is? That description is not who you are. This is not a description of your heart at the core of who you are. When you push buttons, you are acting not true to yourself, to your true nature and character. You are not reflecting the love of God and glorifying Him.
Proverbs 22:10 Drive out the mocker, and out goes strife; quarrels and insults are ended
Do you know why I send you out of the room when you begin to push buttons? Because when I drive out the mocker, the fighting stops, the insults stop, the name calling is over. I don't want to drive you away. And I know you don't want to be driven away.
But you know what else? When you are a button pusher, you push others away from you. And I know that isn't what you really want either.
Here's the bottom line. We are sinners. All of us. It's ugly. It makes us react and behave in ways we dislike. This is where grace enters the picture again. Grace we will never stop talking about. It's central to our entire lives. I will end this letter here because as you know, I could go on and on. Especially when we get to talking about grace.
When you go to bed tonight, ask God to forgive your hidden faults and help you discern your errors the next day. And when you are tempted to push that button on your brother, push pause first. Pause and pray. Remember who you belong to and who you represent. You don't represent a mocker. You are a child of God.
With all my love,
Mom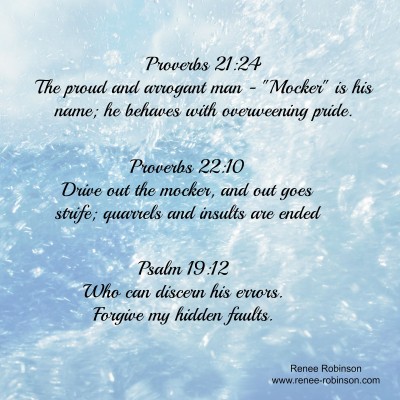 [box] If you enjoyed today's post, consider subscribing here to receive posts via email. You will receive a free Christmas ornament download that accompanies Seeking Christmas – Finding the True Meaning Through Family Traditions.[/box]

https://renee-robinson.com/wp-content/uploads/2014/09/andrew-e1411754938159.jpg
400
300
Renee
http://renee-robinson.com/wp-content/uploads/2017/08/ReneeGrey_03.png
Renee
2014-09-26 18:26:23
2014-10-08 19:46:52
When Sibling Bickering Escalates