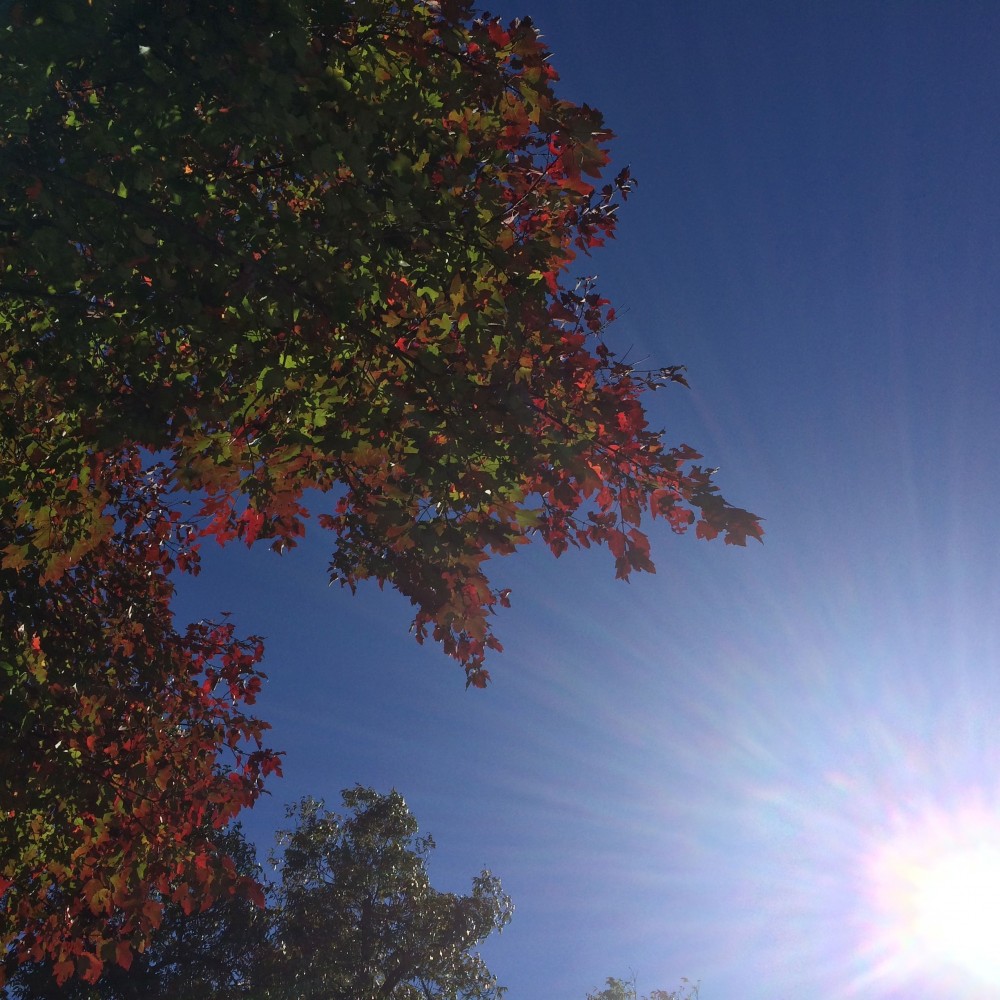 The faint sounds of clapping swirled in and out with the wind. When the wind stilled, the air seemed to carry the slightest noise for miles. Still and calm for but a moment. In rhythmic fashion the wind came and went. Gliding in and out. Each time the sound of clapping returned, then stilled.
I looked up at the trees with leaves that seemed to punctuate the arrival of fall set against the blue gray sky. I watched as the leaves clapped the entrance and exit of the breeze.
Those trees stand tall and vibrant declaring the glory of the Lord. Showing off their changing colors. You can't miss them. In that fleeting moment, the trees clapped as if to whisper praise to their Maker.
Sometimes our only purpose in a moment is to offer praise to our Maker.
In days those leaves will be a distant memory as they transition into late fall abandoning the trees that will stand tall and bare. Vibrance a memory. One moment they draw all eyes to them, and their purpose is so evident. Another moment, their purpose forgotten. But always a purpose remains. A purpose of praise.
Some seasons I itch for a greater purpose. Some seasons, days, or moments I fail to see how anything I do all day long makes a difference. Some days my purpose is magnified when my golden leaves clap His praise against the bright blue sky. Other days, my leaves have fallen, and I stand and wonder what purpose I serve. Sometimes I feel the weight of the dying limbs of failure and shame. Some seasons bring new growth and accentuate my life's purposes.
Sometimes I simply spend too much time thinking about myself and looking for my purpose. Sometimes I simply need God to breeze through my leaves and stir up the praise. Sometimes my only purpose is to direct my mind off my purposes and usher in the praise.
Regardless of my season or state, the wind breathes praise. Leaves or no leaves, I clap His praise. Applause and praise to Him who created me and works in and through me to bring glory to Him.
The wind that whips through my soul grows quieter. It softly blows, and I hear the clapping. Praises for my King.
Psalm 145:10-11

All you have made will praise you, O Lord; your saints will extol you. They will tell of the glory of your kingdom.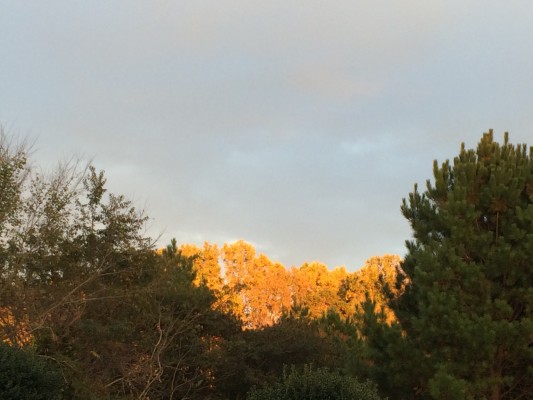 [box] If you enjoyed today's post, consider subscribing here to receive posts via email. You will receive a free Christmas ornament download that accompanies Seeking Christmas – Finding the True Meaning Through Family Traditions.[/box]

https://renee-robinson.com/wp-content/uploads/2014/10/leaves2a-e1414596365323.jpg
1000
1000
Renee
http://renee-robinson.com/wp-content/uploads/2017/08/ReneeGrey_03.png
Renee
2014-10-29 15:16:56
2014-10-29 17:07:40
Why Sometimes We Need To Stop Seeking A Greater Purpose