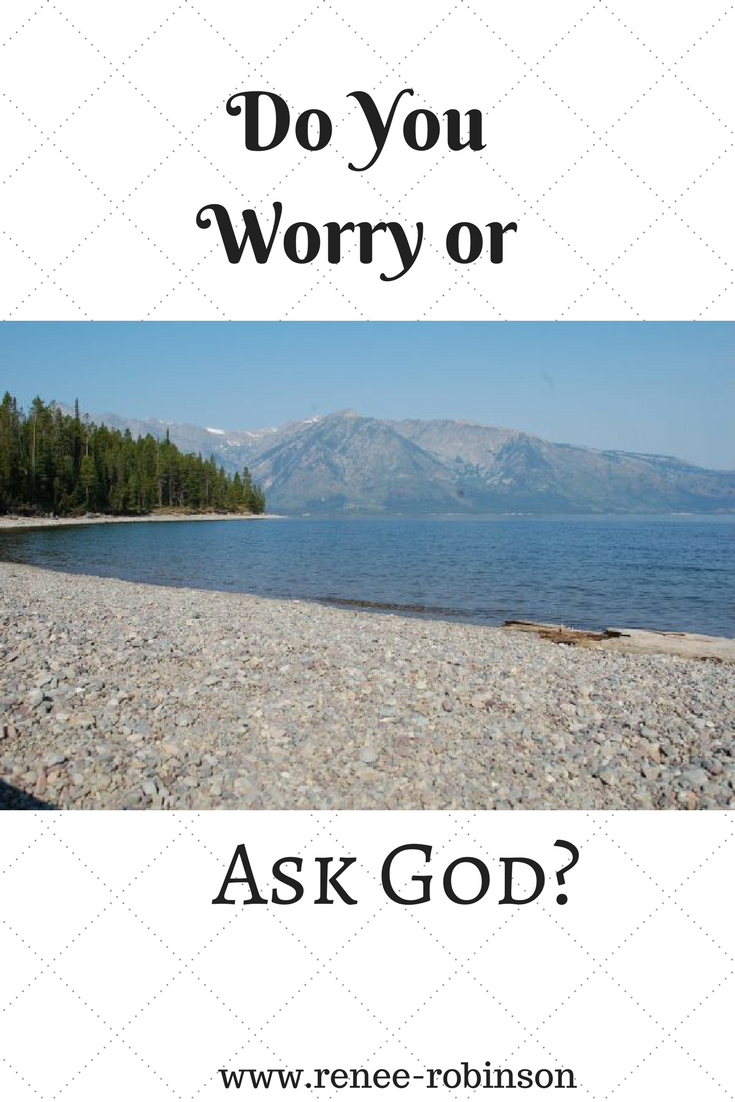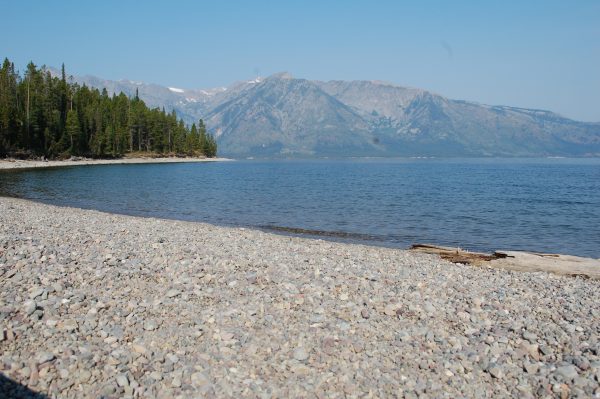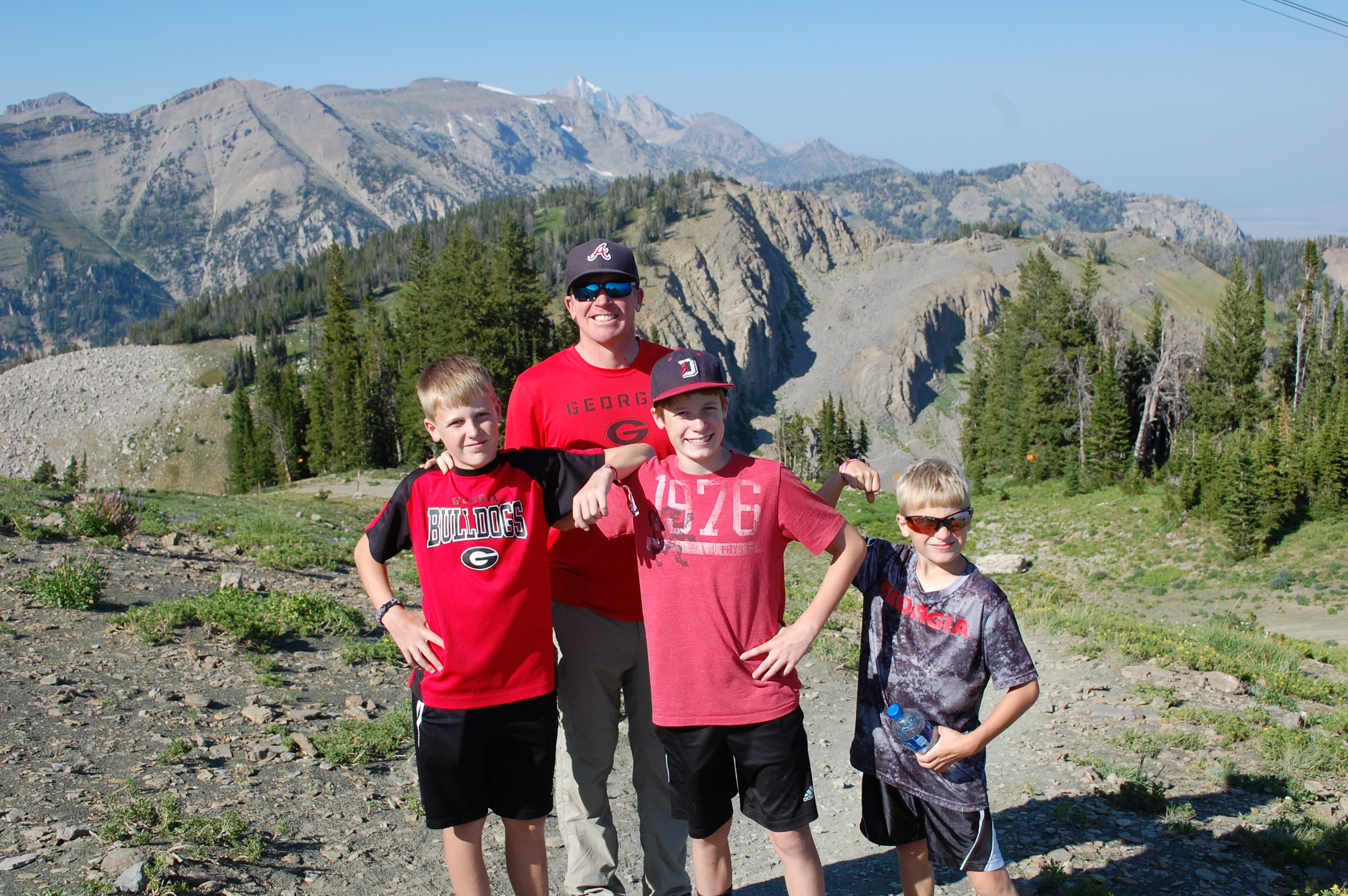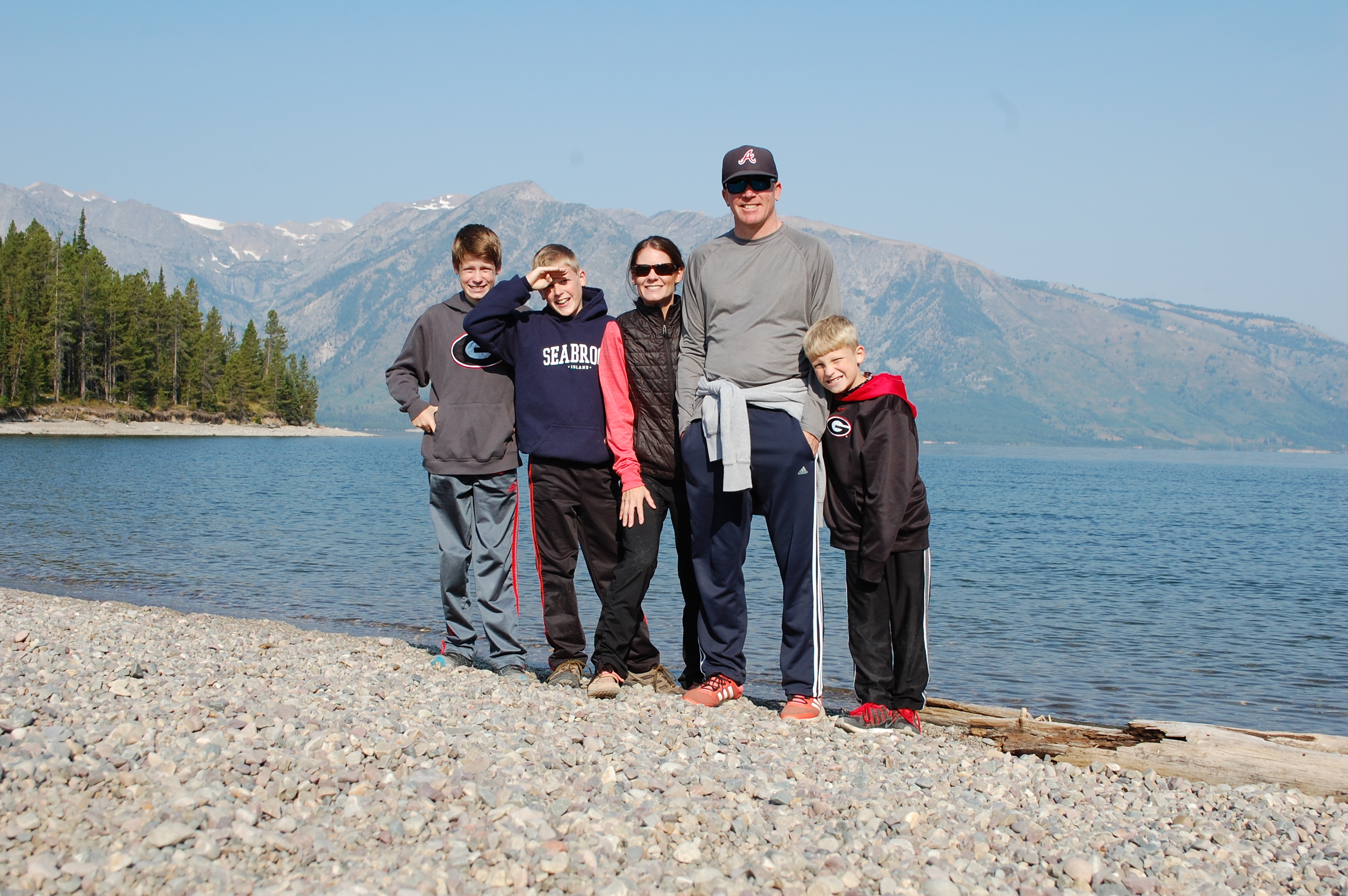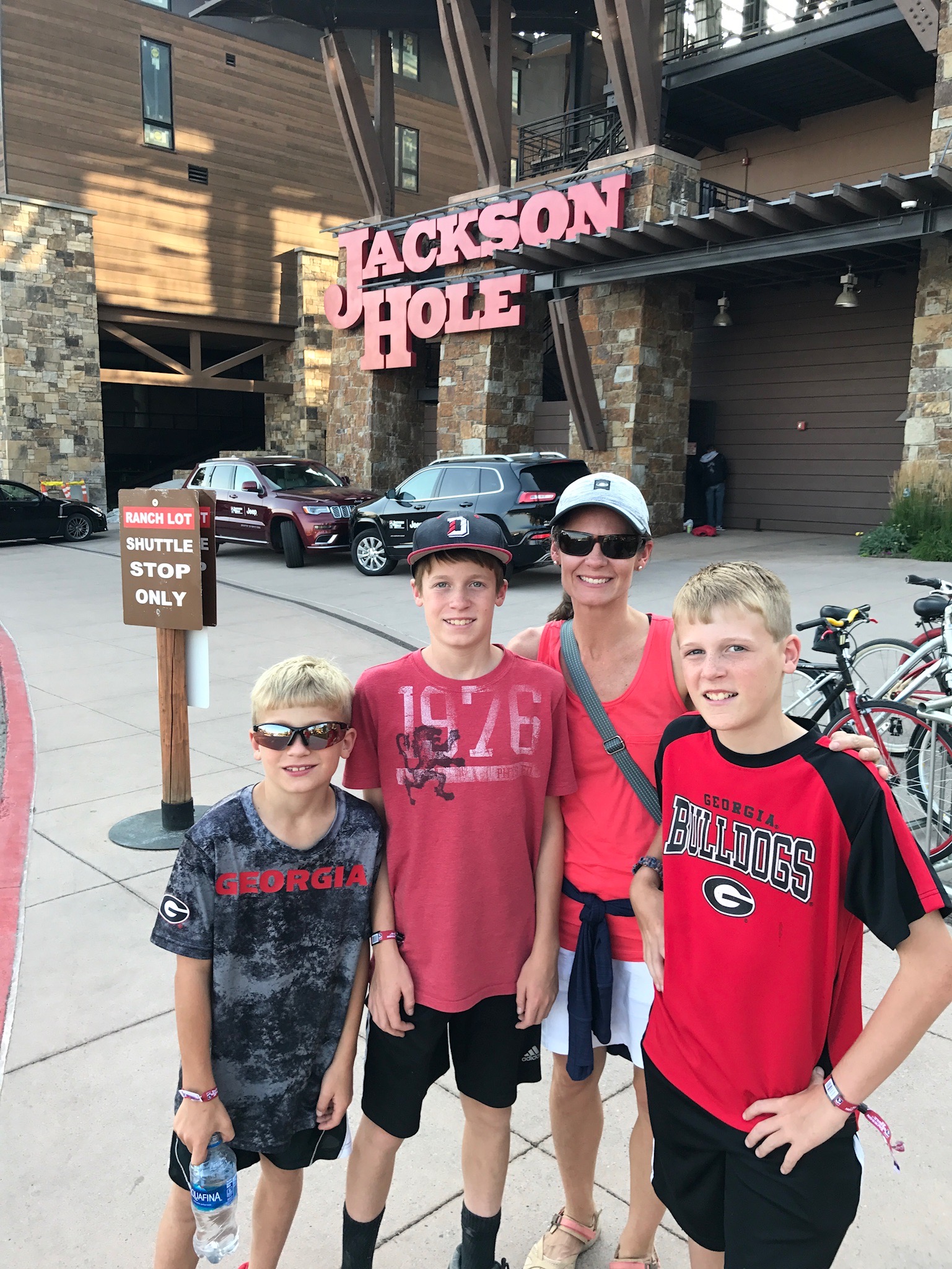 Periodically, I take a break from social media. My soul knows well when a fast is in need. My mind becomes more scattered. My heart races. I find myself reaching for the phone every few minutes. When there is a lull for even 20 seconds, I fill it by scrolling.
My thoughts change. Seeing so much of the lives of others creates in my heart dangerous ground if I'm not careful in my navigation. I become wearied of the opinions of people. Cynicism creeps in. Pride grows, love decreases.
I love the online world, but in order to walk it well, I find it necessary to remove myself at times to allow for a reset. I never plan for these breaks. It usually is a snap decision in a moment.
The timing of my recent break couldn't have been better. Days after I began my social media fast, our family left for our first ever road trip. 2300 hundred miles round trip in a rented RV. We traveled from Omaha to Badlands National Park in South Dakota. From there we headed to Custer State Park in South Dakota on to Grand Teton and Yellowstone.
Without a doubt, this trip was the best trip of our lives. It wasn't restful. We stayed on the go with three active boys. But the memories will last the rest of my life.
Since returning I've pondered what made that trip so amazing. Experiencing the wonder of God's creation? Seeing God in science and history? The ages of our kids perhaps? The timing with our recent move away from friends and family leading us to draw closer and tighter as a family? A little of it all?
I think each of us has a different list of reasons this trip ranks number 1. But what stands out to me most is the great adventure we took together. We journeyed far from our comfort zones, which meant we had to rely on God.
That might sound silly since I am talking about a vacation. But stay with me.
When we moved to Nebraska, we realized that annual beach vacations were to be no more. For the last 17 years, we've been to the beach at least once a year, sometimes more. My entire life I've taken for granted living near the coast. Living in the middle of America requires a different kind of vacation.
We've longed for the days our boys were old enough to take adventurous vacations. Skiing out west, exploring national parks, extended road trips.
This was the year. Our boys are 13, 12, and 8. The ages couldn't have been more ripe.
I see the spiritual in all of my life. I believe all of life is spiritual. We live in the physical and forget the physical is a manifestation of the spiritual. When I began planning this trip, the anxiety began. It was a big trip. To go as far as we planned to go, to spend as much money as would be spent, I began to feel the pressure to get it all right. To make it perfect in every way.
Living for perfection opens the door to an anxious mind. I began to stress over every possible angle of this trip. What if the RV broke down? What if we got lost in the middle of nowhere. What if we slid off a cliff? What if we were attacked by a bear? What if we didn't know how to operate the RV and ran the wrong gas source and never woke up? What if. What if. What if.
I began to dread the trip because the entire thing was full of unknowns to me. We've never camped more than a night or two. Now we would camp for 8 days straight.
My social media fast came at the right time for two reasons. I was fully present with my family. And my mind was free from clutter and distraction giving me space to hear, see, and feel God.
I'm a planner and rarely deviate from a plan once it is set. Day 3 plan was to leave Custer, SD and stay overnight in Thermopolis, WY before heading to Yellowstone. For some reason, days before our trip I began to question if that was a waste of a night. Should we have tried to squeeze in Grand Teton? I discarded the thought because it was too late to come up with a new plan. To plot a new route, plan new activities was too much given all it took to get out of town for a week.
However, Day 3 of the trip arrived. We sat around the campfire, and I announced to my family that I had a rather crazy, wild idea. "What if we take a different route into Yellowstone through Grand Teton?" Secretly, I hoped they would tell me I was crazy and I could leave it alone. But instead, they all said they were open to anything.
One thing we are not is spontaneous. We are planners. And planners dangerously rely on themselves more than God at times. I had this trip carefully planned. I needed God for protection, but I didn't need Him to provide because I had planned it all out.
Suddenly, I found myself in a situation where I had spotty internet, which meant I couldn't research and plan. It was almost time for bed and no time to plan.
The family decided Grand Teton was the new route. I called the campgrounds and every RV site was filled. The lady suggested we try to get there early for a first come first served dry site. But those fill by noon typically and we wouldn't arrive until much later. My family was at total peace with no plan in sight. I was not.
I woke in the middle of the night in complete panic. What had I done? Why did I open my mouth? What if we drove 8 hours and had nowhere to park and sleep safely? Why is everyone else sleeping peacefully and I'm the only one awake worrying about how we will pull this off? Maybe when they wake up I suggest we scratch my ridiculous idea and stick to the plan, which is safe and comfortable.
Then God spoke. "Stop worrying and ask me."
In that instant my heartbeat slowed. I took a deep breath. I realized I wasn't debating a moral issue in my head. This wasn't a situation of deciding if it was God's will or not. This is a route on a vacation. I'm limiting God by acting like there is only one good choice and it all hinges on me to choose the right path.
This is God's creation we want to explore. We want to see His glory. We want to experience Him. Satan wants me to agonize, fret, wring my hands and choose comfort and safety. Because in comfort and safety I will miss seeing God magnified when He breaks through.
So that moment, I took another breath and simply prayed, "God, we want to see your creation in Jackson, WY. Would you please save us one RV electric hook up site?" I fell asleep.
The next morning we awoke before dawn, unhooked, and hit the road with no reserved site. My cell service was unreliable and internet access would come and go for brief moments. I hopped online as soon as I had a signal, found the park's info and read that campsite reservations typically fill by January for the summer season. Of course, I'd already called and been told nothing was available. But I prayed and trusted God would provide what we needed.
My internet went out again. I kept praying. Internet came back on so I hopped back on, went to the online reservations, and again saw the only thing available were tent cabins. As I stared at the screen, right before my very eyes, the screen popped up a new reservation opening. One RV hookup site. I frantically typed in all my info, received the confirmation, and within seconds lost access to the internet for almost the entire remainder of the trip.
He had saved us one RV site like we'd asked.
We arrived to Grand Teton NP after hours and found our name on the corkboard. Reserved for Renee Robinson. And I smiled. Thanked God who is intimate, personal, and adventurous. He is amazing and fun, and why for the love of all things do I forget to have fun with Him? Why don't I allow Him into every aspect of my day and life?
I felt His Presence as dusk cast its glow on the campground corkboard.
You know what my very favorite day was out of 8 days across 2300 hundred miles? It was that day. That day which was not planned by me. The day that we gave to God to guide and provide. The day we surrendered to Him was full of spontaneous adventure. We were excited and alive. We experienced Him so tangibly in such a fun way.
When we arrived in Jackson, we went at a friend's request to the ski resort. We took the tram to the top of the mountain. Ate waffles and gloried at His glory. We hiked down a mountain and marveled at the sights. We stopped, took a million pictures, breathed in all He had for us in those moments. After a couple of miles hiking down the mountain, we hopped on the gondola and rode down the mountain.
We made our way to our newly reserved by God campsite. We hooked up and had a safe place to sleep. We walked by the lake and stood in awe at what His hands made. We ate pizza at the campground restaurant. We laughed, we played, but mostly we spoke in awe of our God who cares and provides not only in the moments of life that we truly need Him for survival, but even in the fun and light moments of life.
We realized He is in those too. God is fun. He created laughter. He delighted in watching us race to explore His creation giving Him glory.
We didn't fail to thank Him throughout that day. And I haven't stopped thanking Him since because since God healed my stomach ulcer, I've watched Him guiding me more to enjoy Him. To laugh. To rest. To have fun. Life isn't all serious. He is the God of it all. The serious and the light. The planned and the spontaneous.
And for the rest of my life, I will hold dear to me the sweetness of that day watching God work so that our family could marvel at Him while laughing and feeling wild and free. No plans needed because we have a great big God who holds the world in His hands.

https://renee-robinson.com/wp-content/uploads/2017/09/DSC_1726-e1504614557949.jpg
399
600
Renee
http://renee-robinson.com/wp-content/uploads/2017/08/ReneeGrey_03.png
Renee
2017-09-05 12:48:15
2017-10-08 02:07:00
Do You Worry or Ask God?