Clinging to what I treasure
When Andrew was a baby, his "boppy" held the position of his most prized possession. A satin trimmed polyester blanket passed down from Jacob. Boppy went everywhere with Andrew, especially into his mouth as he sucked his thumb to fall asleep.
Persuading Andrew to release his grip on boppy in order to wash it proved quite the task. A tiny glimpse into his strong-willed nature perhaps. He'd cling with all his energy, not trusting for a moment I'd bring it back in better condition.
I knew my intentions and plans. Andrew saw only his love for boppy. I saw my love for my child.
No matter how hard I worked to convince him, I was never able to truly make him understand I would bring boppy back safely. And clean. In better condition than when it left. I'd guard it better than he would because I loved my son, which didn't compare to the love of a blanket.
I can relate. Can you?
Does God Want What's Best For Us?
Do you find yourself clinging to what you want or hope for?
Do you grasp with the force of fear?
I think somewhere hidden inside us, we all struggle with the slight thought that God won't protect us the way we think He should.
We have such a limited view.
Over the last year God has been speaking the word "simplify" to me. In order to simplify, I must learn to release and let go.
In the physical realm of my life, to simplify looks like purging closets and drawers. It looks like scaling back my schedule. It looks like learning to spend less money as I learn I don't need what I think I need despite what culture and the world around me says. It means understanding that less truly is more. It's not just a catchy phrase. Truth is bound in that statement.
In the spiritual realm of my life, it looks like a new way to trust that God is truly good and desires not to withhold good from me.
As you read that sentence, pause for a quick moment. The church-y answer is that of course we know God is good to us. But I think we sometimes say that because we know it's what we are supposed to say.
We are tested in our beliefs about who God is when we are asked to release our grip on our prized possessions or our hopes, dreams, and desires.
All In
I shared in recent posts (Do I Give Sacrificially?) (God Dares Us To Test Him) how our church entered into a 2 year campaign called All In.
We are building a building, but All In is beyond the scope of simply raising money for a physical structure. It's a realigning of hearts to be given to God fully, wholeheartedly.
For me to release more resources to God, I have to loosen my grip. I have to fully believe God desires good for His people.
And I have to believe He will bring back to me in better condition what I release to Him. And if He doesn't, I must understand it is better for my heart and soul not to have what I thought I must have.
God's love for us is beyond our ability to understand. We can't possibly grasp unconditional love. Even love for my own child can't make me understand the Father's love for me.
Grieving the release
As we entered this 2 year season of All In, the first step we took was a moment of grieving the release. We had plans for our money. We had projects for our house and our family. We had trips we wanted to take. We had. We had. We had.
But God had better plans for us. These plans begin with a willing heart to trust Him.
The first days after we signed our commitment card, I felt a sense of buyer's remorse. It was similar to the first house we bought. After we signed the contract, I had a sick feeling in the pit of my stomach. Had we bitten off more than we could chew? What if's pounded inside my head.
In a similar way, after signing our All In commitment card, I kept looking at the numbers. It would be impossible. Even cutting costs couldn't bring the numbers into alignment. That's when the light dawned in my understanding.
If I could figure this out, it wouldn't be God.
If I could see the whole picture and all the neat and tidy spaces, it would simply be a created picture by our family.
No. This would become a work of God. One in which we would take a step toward Him in learning to release it all into His hands.
The moment of release
Our family has many "boppy" possessions. They aren't bad. They are special to us for various reasons. And now we are in a season of opening our hands and handing over to God what we attempt to cling to for comfort, for security, for love.
In the first days of stepping into a season of All In, we cut every cost possible from our budget. Some were not necessities. They were just nice to have. A house cleaner service to help me keep this house in order in a season of being a full time teacher, writer, and business owner of 2 businesses. A gym membership to a really nice gym that held so many things I loved, including people (like a favorite instructor). Cancelling subscriptions. Going to a cash system of spending. No more eating out except for a super limited food budget. You get the picture.
Initially, I saw it as a challenge. I love a challenge. But as time marches on, the newness wears off. That's the moment I really began to see God's holy work in small and big ways.
Release Multiplied
November was our first month and the numbers didn't work out on paper. As they never do in God's economy. As a former CPA, this is still mind-blowing to me. Our grocery and food money spent decreased by almost half!! And no one was hungry. In all areas, God multiplied the fishes and loaves like only He can.
I felt myself relax a bit more. I could relax my shoulders as I loosened that tightly clenched fist just a little bit more.
When God Brings Back What We Released
Last night God brought another picture to my mind.
We joined the YMCA on a family membership. While it may not have the fancy bells and whistles of the previous gym, it costs nearly 1/2 of the price.
Unlike our previous gym, the YMCA allows 10 year olds onto the floor to work out, and in some cases, into group fitness classes. Andrew has begged for years to take these classes or use the floor machines. But he's always been too young.
The YMCA near us has indoor tennis courts, several basketball courts, an ice skating arena, an amazing pool, and all the things that boys would love.
It's a bit of a drive from our house. Last night Andrew and I had 40 total minutes together alone in the car. He and I took a spin class together. Seeing the joy in his eyes when they told him not only was he old enough, but that it was encouraged for families to work out together was priceless.
Trusting God with what we release
Watching his legs pump that bike, his arms lift those weights, and his abs crunch those crunches gave back to me in ways I didn't anticipate when I grieved letting go of our previous membership.
When we had to release our hold on our own membership, I was convinced we'd been forced to let go of what would be the very best for us. And for some people it would be. But it turns out, for our particular family, in our particular season of life, there was something better God had in store.
He had a gym that would cost us less money, offered more in line with our boys' interests and activity levels, more flexibility with our crazy schedules, allowed all 5 of us to work out together, and multiple locations so there's never an excuse to not fit in a work out.
Actually, it is just perfect for us.
I never considered it. I had my fingers too tightly wound around what I thought was best for us.
God brings it back better
Last night as Andrew and I cycled our hearts out, I looked over at the determination painted all over his face, the joy pouring through his sweat, and I heard God whisper these words to me. Open your hands. If you release to me, I will give back to you in ways you never imagined.
My friends, He is good. One day I hope to believe it in the very core of my soul.
The prayer of our heart
Lord, forgive us for believing lies about You. Lies that say you aren't good and we can't trust you with the things in this world we value and treasure. May we open our clenched fists to you today. May we release back to you what we hold so dearly to. May we trust that You will bring back to us in proper seasons gifts you have in store. May we trust if you don't bring back, it means you had something better for us.
Take us to new levels of trust in You. We love you, Lord. Amen
Are you ready to grow in intimacy with God? To know Him deeper?

Maybe you struggle to believe He is who He says He is. A good God.

Maybe you are tired of seeing your fears, anxieties, and problems as bigger than your God.

For the one ready to see God with fresh eyes, I have something I think you will love.

A 14 day audio devotional experience into the character of God.

You will receive one email a day for 14 days containing an audio link along with a full transcript.

LORD, You light my lamp; my God illuminates my darkness. With You I can attack a barrier, and with my God I can leap over a wall.
Psalm 18:28-29

Download your copy today and receive Day 1 immediately.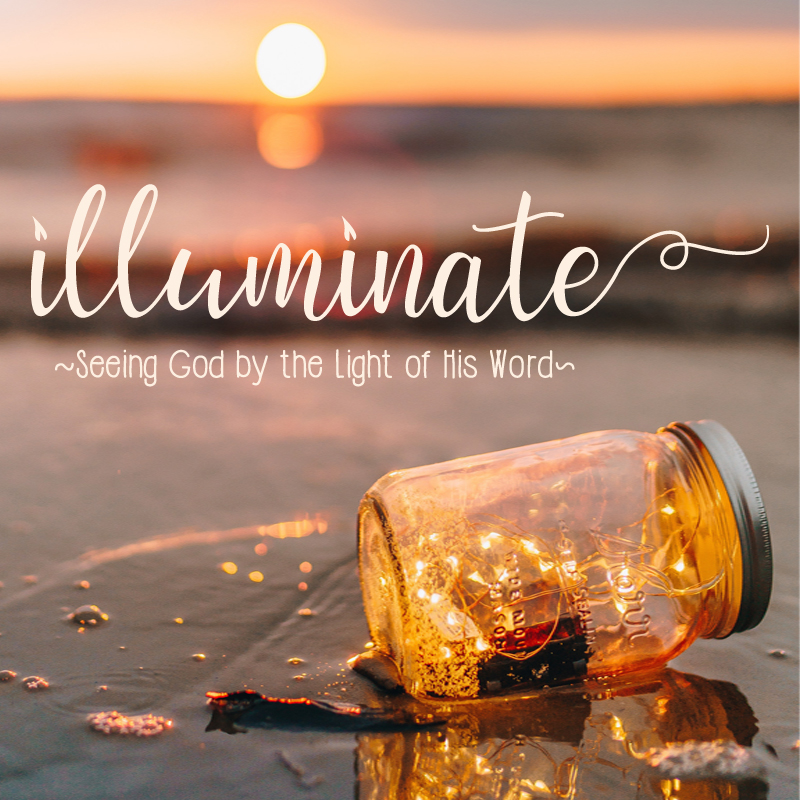 https://renee-robinson.com/wp-content/uploads/2018/12/mydesign-1.png
1280
1280
Renee
http://renee-robinson.com/wp-content/uploads/2017/08/ReneeGrey_03.png
Renee
2018-12-19 13:42:07
2018-12-19 13:51:08
If I release this to God, will I ever get it back?