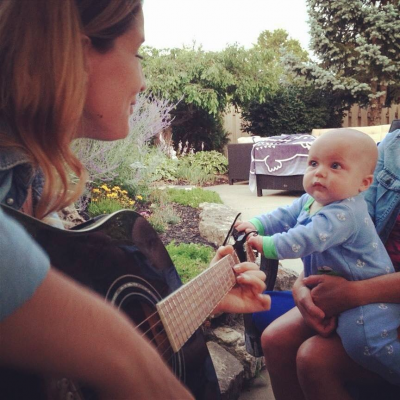 I'm so honored to share an interview today with Lisa Marie Darling. If you have little ones, you will not want to miss meeting her here today. Lisa Marie created Little Darling Company. "Little Darling was born from the belief that music has the power to heal and create harmony in our children's lives. Music is vibration and, from as early as our time in the womb, we attune to its frequencies—we just aren't always aware of how impactful it can be to us! Thanks to the support of science, medicine, physics and our own experiences, we now know that what we hear can directly affect how we feel mentally, emotionally, physically and spiritually."
Lisa Marie's debut album is titled Darling Lullabies. "The lullabies are performed a cappella to offer the calmness of a human voice, along with the soothing sounds of breath and natural silence. These lullabies and the vibrations they emit intend to sooth, comfort and create safety for children when in a state of excitement, discomfort, or distress. Naptime or bedtime are ideal times to incorporate this wellness technique—we hope you may even feel the benefits of relaxation!"
You can't leave this post today without listening to a sample. Please, I'm begging you. You will be captivated and mesmerized by her voice. Simply beautiful.
Why did you create Darling Lullabies?
The "why" began so early in my life! Two of the songs on the album, Molly Malone and Johnny Todd have been sung in my family for generations (I was born in England – my mom's side is 100% Irish – a very lullaby-rich culture). Those melodies feel like a part of me, just as equally as my name. Some of my fondest memories growing up are based around them as they brought connection and love between my nana, granddad, mom, sister and me.
As I grew older, my best friends took a genuine liking to the lullabies and made me sing them countless times, even as we went on to college. When they began having babies of their own, they asked for recordings of the lullabies, and I started recording in my closet and emailing MP3's out. I began to think, "Wow, I bet other babies and parents would like these too." But it wasn't until I found data on the healing benefits that I truly became inspired.
At the time I worked in Medical Device Sales and spent a great deal of time in NICU'S, PICUs and Children's hospitals in general, so the dots began to connect for me. I started to do some research on how and if lullabies had positive effects on babies, and when I discovered real, documented, clinically significant data that showed lullabies had medicinal and healing effects, I was more excited about my gift than I've ever been in my entire life. I felt like I had found a precious treasure that thrilled, touched, and humbled me.
It was the first time I felt a sense of purpose with my voice and understanding that when I sang, I could help children heal. I have sung in a million weddings, done a ton of open mics, wrote love songs, but I never felt inspired. Having a purpose and connecting my voice with children, healing, and their wellness in general is the best job in the world. I feel blessed, humbled, and responsible all at the same time.
What are the benefits of listening to music? Tell us about the healing effects of music particularly on children.
There is clinical evidence published in multiple medical journals showing how music & sung lullabies have medicinal outcomes for our little ones including reduced heart rate, improved sleeping and feeding behavior, increased prolonged periods of quiet-alert states, less anxiety and reduced perception of pain. Science and experts in early child development also show that music not only brings joy, but it also creates bonding with family and community, improves brain development, memory, social skills. It fosters creativity, it helps express and release emotions, and it can improve mood!
And what I am also deeply inspired by and am advocating for with my company is the need to culturally shift our perspective of music. I believe we can and will begin to look at music and singing in the same way that we look at a healthy diet or exercising regularly. Our culture is so focused on being a "good singer" – every channel has a new voice competition out there! We also associate music with being artsy, or that we have a terrible voice or rhythm and that's an excuse to not participate. Or some of us just haven't tried engaging in it because it just never has been a significant part of our lives.
But excuses set aside, in comparison, we don't all expect ourselves to be able to perform like an olympic long distance runner, but we still go for a jog because we know it's good for our bodies and our minds. We eat an AMAZING meal but now we are eating amazing meals made with amazing ingredients because we know better. I see parallels with using music as a wellness tool too – we have to change the judgement we have of our own participation and also consciously understand that what we are doing is GOOD for our wellbeing. And to shift our mentality to this is to start with the parents who then can teach their children, just like we teach them that eating nutritious foods and exercising is good for us.
Why did you sing Darling Lullabies a cappella?
The choice behind deciding to sing Darling Lullabies a cappella was made in hopes that the soothing vocals mixed with the comforting sounds of breath and natural silence would effectively calm, nurture and soothe little ones to sleep. I also considered how research has shown that music with more than a few variables can actually be overstimulating. I wanted to be as close to the natural, real thing as possible.
Do you have plans for additional albums in the future?
I do! It's quite funny, historically lullabies have really dark undertones, which seems so contradictory to calming and soothing your child. So I would like to create lullabies and day-time songs that use positive words and messages. I like the idea of the songs being affirmations. I'm inspired to continue finding old lullabies from around the world that have disappeared and bring them back to life, and I also have the idea of a bath time song that can be sung while washing the body, saying "I love my elbow, I'm thankful for my elbow" to help create a positive connection with the body. It's so important for all children, but especially girls in our society.
For more information on Lisa Marie and her company Little Darling, check out her website. You can purchase her music through her website. Also you can find her on social media.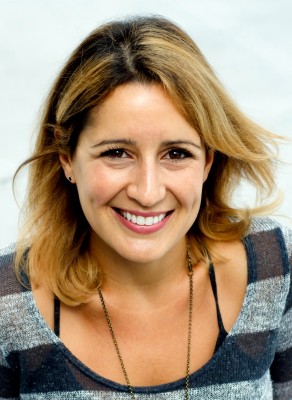 [box] This is a "sponsored post." The company who sponsored it compensated me via a cash payment, gift, or something else of value to write it. Regardless, I only recommend products or services I use personally and believe will be good for my readers. I am disclosing this in accordance with the Federal Trade Commission's 16 CFR, Part 255: "Guides Concerning the Use of Endorsements and Testimonials in Advertising." [/box]
[box] If you enjoyed today's post, consider subscribing here to receive posts via email. You will receive a free Christmas ornament download that accompanies Seeking Christmas – Finding the True Meaning Through Family Traditions.[/box]

https://renee-robinson.com/wp-content/uploads/2014/10/lullabies-e1412281777535.png
400
400
Renee
http://renee-robinson.com/wp-content/uploads/2017/08/ReneeGrey_03.png
Renee
2014-10-03 05:00:20
2014-10-06 16:20:51
Lullabies to soothe the soul