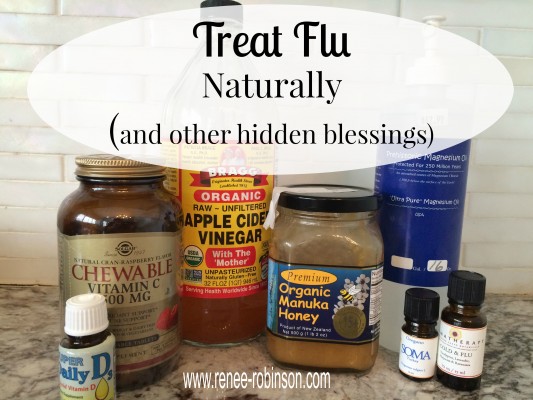 Today's post is a bit off topic from what I normally write about, and I am no expert or authority on the world of health. But when I find things I love, and that I feel have been instrumental in our family, I have a hard time not sharing. And when I see how God has created things in nature that work to heal our bodies, I'm astounded.
We have had 3 kids sick with something similar to the flu. Maybe it is the flu, but we didn't go to the doctor to make it official. In my experience, we go to the doctor and pick up something far worse than we went in with. We try to stay far away from the doctor this time of the year! And we NEVER go for well checks during flu season.
The Lord was so good to us through friends who are well-educated in all things natural. Whenever possible, I like to treat illness with natural remedies.
One of my favorite places to stop is The Bradford Store in Huntersville, NC. In particular, I like the little house that sits to the right of the Bradford Store, McLeod's Organics. The man who runs it is full of knowledge in all things healthy. By the way, I believe he ships, so check out his store.
On Day 2 of Zachary's fever, I sent him an email to see if he had any suggestions for fighting the flu naturally, made a stop in his store, and that day began the process of nursing Zachary to health.
Here's what helped us. And we ended up with 3 kids down with it.
Epsom salt baths with 6-7 drops Somatherapy Cold/Flu essential oil blend
Diffuser running in the room with Somatherapy cold/flu essential oil blend
Lots and lots and lots of water. No other drinks, especially anything with sugar (gatorade, sprite, juice, etc). Water with lemon is a good detoxifier.
No food while no appetite. No sugar at all.
Face over steaming water with 2 drops of Oregano oil to open up sinuses.
Manuka Honey– I think this was the key for us. I'd never heard of it before. We used it in hot tea or when we couldn't get him to drink the tea, we put on a piece of bread when his appetite returned.
Hot teas/drinks – below for recipes
Increase Vit D dosage
Increase Vit C
Probiotics
Avoided any fever reducing medications. Fevers are good.
Collodial Silver – 1/4 teaspoon in water once a day
Hot concoctions that worked well
Hot water, 3/4 inch ginger, 1/2 tsp manuka honey, 1/2 lemon
Hot water, 1/2 tsp manuka honey, 1 TBS Bragg's apple cider vinegar, 1/2 lemon
When I visit McLeod's Organics, I come away with more than tips on healthy living. I come away with these little nuggets of wisdom from T., the man who runs the store. He is a wonderfully kind man who loves the Lord.
T. reminded me to remind Zachary that God works all things for good. Of course I should have thought of this, but I hadn't been looking for the good. While discussing with T., he saw some of the good, which sent me looking for more.
God working all things for good in the visible:
Jacob misses his brother deeply. There is a deep void with Zachary quarantined. Jacob shared several times how he understands now why I tell him to be careful how he speaks to his brother and the reminders not to take our time together for granted. Blessing. God instructing Jacob's heart through Zachary's sickness.
Zachary's heart turned to prayer when Andrew came down with the illness. He prayed and prayed for his quick recovery. Andrew bounced back much faster than Zachary. But I saw a tender affection as Zachary cared for his brother through prayer. Blessing. God instructing Zachary's heart through his sickness.
Thankfulness. A new appreciation for health, something we take for granted, forgetting it is a gift when we have it.
Comfort. A chance to lean into God and receive comfort.
For me, eyes to see how love is truly more important than anything. How out of love for my Savior I can care for my family with joy and a realization that out of my own strength and own love, it's impossible. A blessing as God is teaching me about love.
Through walkie talkie, Andrew beeped me, and with his raspy voice said, "Mom, I love you. Thank you for taking care of me." Blessing. Pure sweetness.
God really does birth good from all things. Sometimes we are given the gift of seeing those things, sometimes we are not. Sometimes they aren't revealed to us, sometimes they are revealed many years later. Sometimes we simply aren't looking, so we miss the good God did through the bad. That is what I fear. That I will stop looking for God and miss seeing Him in every moment of my life.
[box] If you enjoyed today's post, consider subscribing here to receive posts via email. Blog subscribers are entered in a quarterly drawing to win a $25 Stitch Fix gift card and will also receive a free Christmas ornament download that accompanies Seeking Christmas – Finding the True Meaning Through Family Traditions.[/box]

https://renee-robinson.com/wp-content/uploads/2015/03/flu-e1425326215937.jpg
400
533
Renee
http://renee-robinson.com/wp-content/uploads/2017/08/ReneeGrey_03.png
Renee
2015-03-04 05:00:15
2015-03-04 02:28:04
Treating the Flu Naturally and Other Hidden Blessings