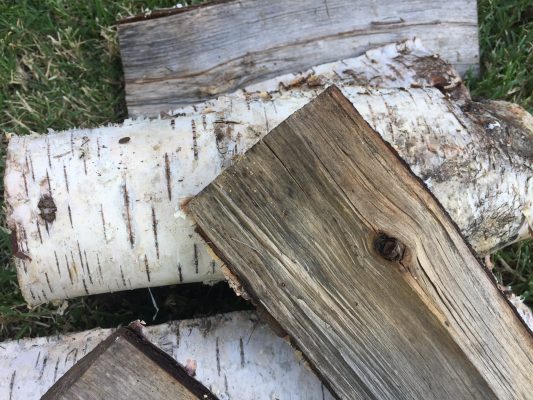 Psalm 27:8

My heart says of you, "Seek his face!" Your face, LORD, I will seek.
"Mom, I'm setting up an incentive chart. If I fill up 100 boxes, can I earn a camp out alone with Dad?"
"I think that is an awesome idea."
I walked by his room later that day and saw his handmade chart hanging on the wall. Throughout the day, when he felt proud of some accomplishment, he'd ask me if he could reward himself a sticker on his chart.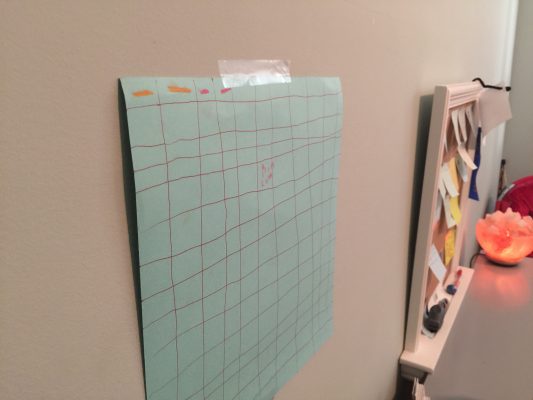 I wasn't around when Zachary told Steve about the reward he was working toward, but after the kids were in bed Steve mentioned to me their conversation. He concluded, "It's done. Any one of my children who wants to spend time with me, they've got it. We will have a backyard camp out tomorrow night. He doesn't need to earn time with me. If he wants me, he's got me."
"But it's a work night. And a school night."
"So," he shrugged off my practicalities and chose intentionality instead.
When Zachary awoke the following morning, he found this note waiting for him from his daddy. An invitation to time alone. Just father and son. Campfire, tents, telling stories, sharing snacks, and watching the stars.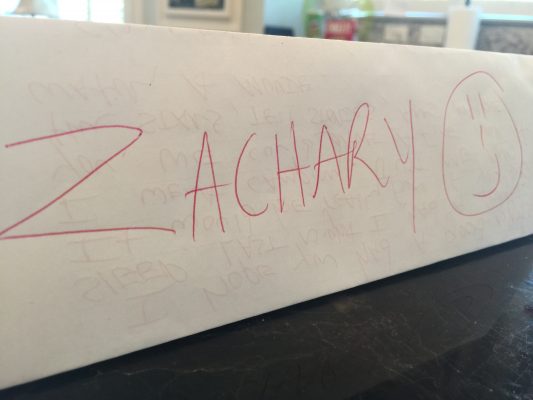 The entire day I noticed a drastic difference in Zachary. An excitement, a lightness, a quiet confidence, a sweet joy. He knew his father longed to spend time with him as much as he longed for it. As soon as his father learned of his desire, he reached his daddy arms out to him and pulled him in. He's always reaching towards his children, but most of the time they miss seeing it through the activity of life.  This time he noticed his daddy dropped everything to be with his son simply because his son wanted it.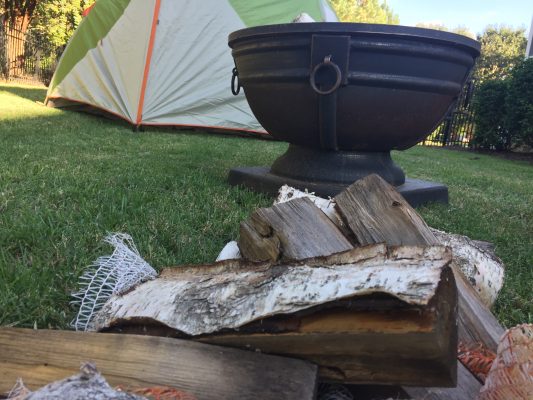 Our Father stands with arms stretched wide to us. Desiring we run into His waiting arms. We forget at times that our Father desires to spend time with us. Sharing stories with Him as we watch the stars He placed in the sky for us.
He desires our love. Our wholehearted devotion to Him. He delights in us.
Psalm 149:4 For the LORD takes delight in his people; he crowns the humble with victory.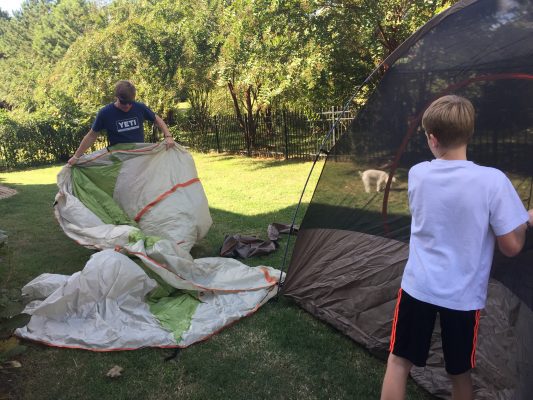 Zephaniah 3:17 The LORD your God is in your midst, a mighty one who will save; he will rejoice over you with gladness; he will quiet you by his love; he will exult over you with loud singing.

Our Father's love is a pursuing a love. It never stops chasing and longing for us. He takes delight in us. He created us for His good pleasure that we may glorify Him. When we slow our souls, we become aware of His pursuit. We find He's not running the pace we run. He stands with extended arms towards His children waiting for us to run to Him rather than running to anything else.
What our souls need most is to sit in His lap. To let Him quiet us with His love. To sing over us.
Instead we run to other things to fill us, to entertain us. We are enticed away from our first love and find ourselves depleted and empty. Our souls cry out for what we really need, but we keep running away. Like Zachary, we set ourselves up to earn His love, forgetting that it's a gift that needs no earning. An undeserved gift that awaits us moment by moment.
When we stop running from Him, stop running to substitutes for His love, and we look around us, we will see He has placed love notes all around us inviting us to steal away with Him under the stars, tucked away from the chaos of life. To hide away in His love.
He's waiting to fill your love tank right now. Will you allow Him to lavish you with His love today?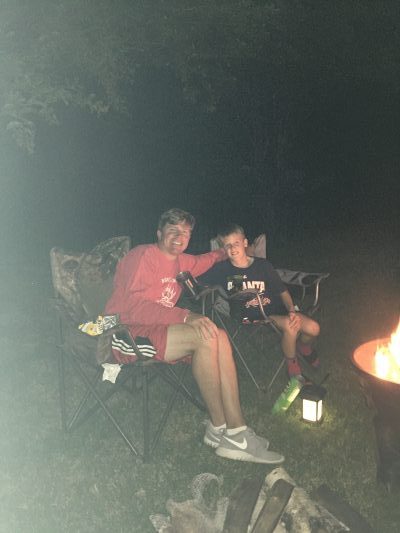 https://renee-robinson.com/wp-content/uploads/2016/10/IMG_9729-e1475490006630.jpg
400
533
Renee
http://renee-robinson.com/wp-content/uploads/2017/08/ReneeGrey_03.png
Renee
2016-10-03 10:39:47
2016-10-03 10:39:47
His Love Pursues You. Will You Let Him Catch You Today?