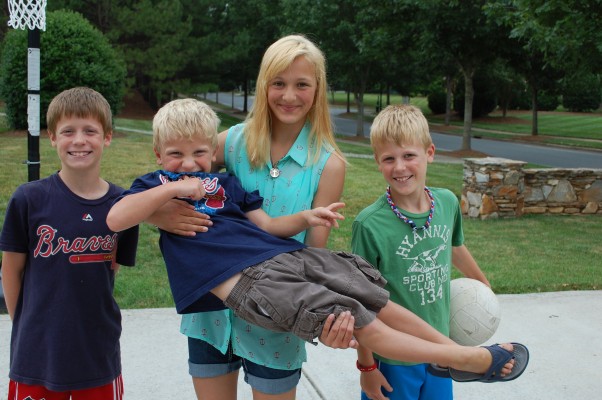 In 2012 we hosted a little boy from Eastern Europe through New Horizons for Children.  This experience and program opened our eyes to orphan care.  Orphans are no longer a number. I have a name and a face that I see each time I hear a number.
This summer we will host for the 2nd time.  This time a 12 year old girl.  She arrives today.
When V returned to Latvia in January 2013, the photo listing was published by NHFC for the upcoming summer hosting session, and her picture grabbed me immediately.  It was her sweet smile and the description that she had only been in a children's home for a few short months.  Her eyes were young and innocent.  I asked Steve if we could host again that summer, and with compassion and wisdom, he said no.  I was grieving the loss of V and needed time for my heart to heal. I needed to leave myself available to support the family that would seek to adopt him.  I needed time to process before moving forward.
I called my sister and asked her family to host.  They did.  And they loved this little girl. After 2 hostings they are currently fostering children and are unable to host and asked us to host her.  We jumped at the opportunity.
When we hosted V, I didn't know what to expect.  I expected nothing.  This time I know a little of what to expect.  I can expect my heart to grow exponentially.  I can expect my heart to be broken.  I can expect my heart to be healed by my Comforter.  I can expect to see God move mountains.  I can expect to see God work in the life of a hurting child.
Would you be in prayer for our family and the little girl we are hosting?  The next 5 weeks will certainly bring forth enemy attack and your prayers are appreciated.
Here is an index of the postings from our time with V:
Intentions and Goals of Orphan Hosting
The Journey Continues- Meet the Sloans
[box] I donate 10% of my royalties from the sale of Seeking Christmas to support orphan ministries such as New Horizons for Children. Seeking Christmas gives families the gift of memories at Christmas. Many children are without a loving family to experience traditions and create memories. We can make a difference little by little.[/box]

https://renee-robinson.com/wp-content/uploads/2014/06/DSC_0121-e1404179911174.jpg
400
602
Renee
http://renee-robinson.com/wp-content/uploads/2017/08/ReneeGrey_03.png
Renee
2014-06-26 05:00:14
2014-07-01 02:00:11
Orphan Hosting